April 8, 2014
New Gu Puds Raspberry and White Chocolate Mousse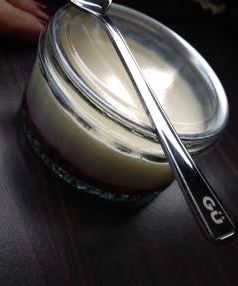 It's always a pleasure and a joy when I get to grab some new Gu from the press office and this time I got to actually visit it in a magnificent old building. I was so super keen to try the new Gu flavour that I popped personally by the press office for Gu and collected a completely plain white cardboard box with secret Gu Puds inside.
The only hint at the joy inside was the name… Raspberry & White Chocolate Mousse.
Would this have a crumbly biscuit base? What would the white chocolate be like? How different from the cheesecake? What was going to happen when I peeled back the foil…
Wait… no foil! Now readers, I don't know if there is a plastic lid because these were in a non-standard package or if this is the new way of Gu – a RESEALABLE CONTAINER! I'm saving my two lids because now my ex-Gu pots have become containers I can transport around!! I'M TOO EXCITED about this! I can eat half a Gu pud and reseal the pot! (who am I kidding, I'll never in my life eat only half a Gu…)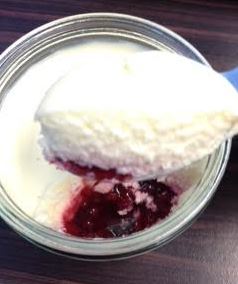 What did it taste like – the white chocolate mousse was quite sweet but you knew it was white chocolate by the taste, and the raspberry was not too tart. For me at 11am I found it to be perfect but your mileage may vary. I found on its own the mousse was too sweet and really needed the raspberry but together they were perfect. A well balanced, harmonious flavour experience and re-sealable for those times you start to eat it and the phone rings 🙂 or you've eaten the other one in the box and can't quite bring yourself to eat both of them whole 😉
So overall this new pud is perfectly balanced if you make sure to get both the raspberry and mousse on your spoon (of course I use a Gu spoon – always tastes better that way 😉 ). It is on the sweeter end of the scale so do be aware of that but overall perfectly formed 😉
They are on LIMITED release right now but sometime in May they will reach EVERYWHERE so watch out for them wherever you shop!