September 15, 2011
Toblerone Shortbread Pockets Recipe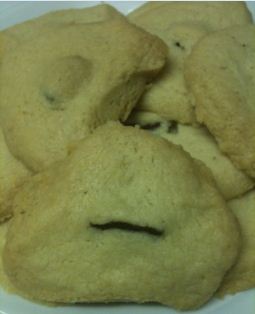 I had the opportunity of creating some recipes with Toblerone chocolate and so rather than make just one, I made three.  Today I'm posting one recipe and I'll post the other two over the next two weeks.
This recipe is also on their Facebook page and I hope my experience as an amateur baker will inspire you to create some of your own recipes with Toblerone.  I would offer this advice though – dark chocolate is good for the longer bake stuff like the shortbread. I tried all 3 and the dark worked best.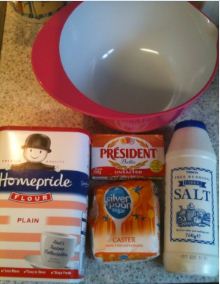 I love the chocolate surprise inside each of these biscuits – it adds an extra element and the weird shapes you can make means you get to play. I made triangles and circles but the limit is only your imagination.
300g plain flour
1 tsp salt
100g caster sugar
250g unsalted butter
7 mini dark chocolate Toblerone bars
Preheat the oven to 150C or if you have a fan oven like me set it to 140C
Sift together the salt, flour and sugar. I put half the flour in the sieve, add the salt then add the rest of the flour then the sugar.
Next rub the butter into the flour. This is messy work but satisfying. The heat of your hands melts the butter and mixes it with the flour.
Once blended, place the ball of dough in the fridge for 30 min.
Once it is cold & hard, work it very slightly, place it between 2 pieces of plastic wrap (one on bottom, one on top) and roll out.  I use chop sticks to measure the thickness and it stops me rolling the dough too thin.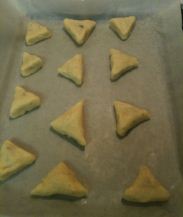 Quickly cut strips or circles and either fold a square into a triangle with a dark chocolate Toblerone triangle inside or place a triangle between two triangles, circles or just play with shapes.  You have to use the dark chocolate as the milk and white don't bake as well given the dough and temperatures.
Place on a baking tray covered in greaseproof paper – they do spread so give them lots of space – and bake for 25 minutes.
Cool on a wire rack or on some paper and enjoy once the chocolate (and cookie) is no longer too hot to eat!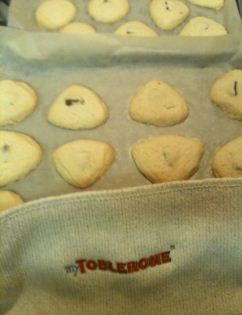 Now to the competition and BOY am I envious.  Submit your own recipes to the Toblerone Facebook page and you'll get the chance to win a lovely break and a class on making Toblerone truffles!  Given how often I find my Toblerone has been eaten by husband I'm sure he would have loved this but it is for you, lucky readers, and other fans of Toblerone to compete for!
The most creative recipe submitted to the Toblerone Facebook fan competition win an amazing chocolate themed prize from Chocolate Delight http://www.chocolatedelight.co.uk/. Winners receive:
* A one-on-one chocolate workshop, where the winner will learn how to make truffles using Toblerone chocolate
* One night's stay at The Chocolate Boutique Hotel http://www.thechocolateboutiquehotel.co.uk/
So now get creative and GET BAKING!