April 2, 2012
Melt Easter Egg Collection Review
When I had the opportunity to visit Melt, I was shown their Easter collection and given some of their amazing shards which are inside each of the Easter eggs. Now, with Melt, you can't get their eggs mail order – you have to pop into the Ledbury St shop or Selfridges to get these beauties.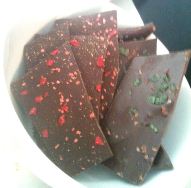 There are a variety of eggs on offer from the egg-sized eggs to the super sized eggs and I've had the chance to try the insides of them all. The eggs themselves are such beautiful things. Look at that table.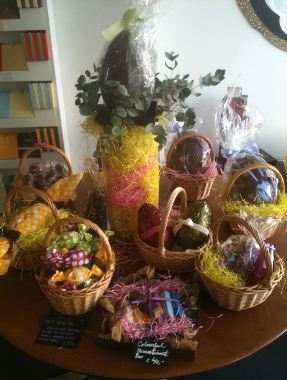 The bigger eggs all nestled in a basket makes me thing back to Easter when I was a kid. My parents used to create little baskets for us kids. The eggs were mass-market but still lovely. We also got Laura Secord eggs but I swear they were nicer when I was younger then now. Anyway…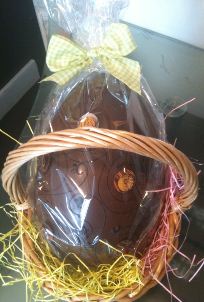 The large eggs have these lovely shards in them. The shards all have different flavours depending on the egg. Most of the ones I saw has the orange shards but there are other shards available in the shop and you can get the shards without an egg as well 😉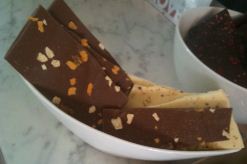 The shards are made from some lovely couverture and come with the larger eggs but the smaller eggs rattle. The rattling is from the lovely little beads of chocolate like pearls of dark chocolate all rattling around. You can eat just one… maybe… if you have an iron will! I think I ate a small handful before I even thought about the fact I was in a shop and people were staring… 😉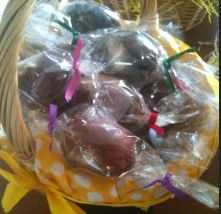 The Melt Easter eggs are nummy. They are really delicious quality chocolate and large or small they are great fun. Why not treat yourself this Easter to something different – a Melt Easter Egg.