April 27, 2015
London Coffee Festival Returns This Weekend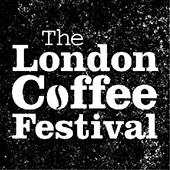 The coffee scene has become an integral part of the British high street, growing 10.7% in turnover to reach £7.2 billion in 2014. I love it, you probably love it and my office mates would riot if they had to brink anything less than Monmouth in the filter. We even have a proper espresso machine and a barista in the main reception area. My office is serious about its coffee – as am I and that's why I love going to the annual London Coffee Festival.
This year's London Coffee Festival has everything the vibrant coffee scene has to offer, packed into a four-day multi-sensory and interactive event programme created by the team at Allegra Events.
Highlights this year include the inaugural Coffee Masters competition, the White Label Kitchen and The House of Coffee & Co – the festival's brand new VIP Hospitality Suite.  You know I am all about the VIP experience 😉
In addition, the festival will feature more than 250 coffee roasters, some of the finest indie cafés, exciting new food start-ups and the latest coffee brewing kits plus some of your favourite brands – including The Roasting Party, Union Hand-Roasted, Ozone Coffee Roasters, DR Wakefield, Square Mile, Monkey 47, Caravan and Crosstown Doughnuts.
One of the most anticipated events at this year's London Coffee Festival is the new Coffee Masters competition that celebrates the vital role of the barista in today's coffee-focused society – twenty international baristas battling against each other in a series of knockout rounds designed to test their coffee-making skills to the limit.
Be inspired by world-class baristas, learn how to make your own cold brew and find out how to match your favourite coffee to its ideal chocolate partner. The festival's Lab programme is perfect for anyone looking to expand their knowledge of coffee and its culture. Take part in a variety of brewing and tasting workshops, talks and seminars to discover more about coffee's journey from crop to cup.
Create your own espresso blend with Assembly coffee roaster Joe McElhinney, discover how to use all 5 senses when tasting chocolate with Lindt Master Chocolatier Stefan Bruderer and understand why coffee cocktails are so important and yet so easy to make with David Jameson from Union Hand-Roasted Coffee.
The fashion and design district of The London Coffee Festival, Milk & Sugar showcases unique, inspirational brands and innovative products that celebrate culture and creativity.
Experience multiple botanicals at the vintage Monkey 47 Gin Parlour or taste refinement at the Four Roses Bourbon Bar, before popping to the Pall Mall Barbers pop-up shop for a beard trim while listening to the dynamic sounds of DJ Dee Scott. You can't get more hipster than that. SRSLY.
The London Coffee Festival takes place at the Old Truman Brewery from 30 April – 03 May. To book tickets, visit www.londoncoffeefestival.com/buytickets