April 22, 2013
Kicking off London Coffee Week With a Competition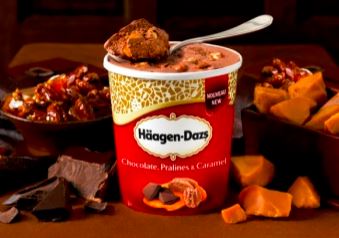 Coffee has a lot of parallels with chocolate. The flavour comes from the bean which is subject to growing conditions and prefers to grow in certain areas. The flavour comes after some fermentation, drying and roasting though unlike chocolate the process from bean to consumable product is much easier.
Coffee is not without similar problems to chocolate. While children are not necessarily kidnapped to work on the farms, prices companies are willing to pay for coffee is so woefully low that fairtrade is extremely important. No universally accepted definition of 'fair trade' exists.   Fairtrade labelling organizations most commonly refer to a definition developed by FINE. Interestingly the coffee has to come from a certified Fairtrade cooperative but the cooperatives can, on average, sell only a third of their output as Fairtrade, because of lack of demand. It would be wonderful to change this around so that there is so much demand for Fairtrade coffee that they cannot meet demand.
Coffee brings us together – we often dwell over it and spend our time with it, sharing our time with others close to us. In the spirit of dwelling with a friend over some Fairtrade coffee, this competition aims to bring two people closer together.  The prize is for just ONE of my readers to take TWO friends to the Häagen-Dazs Leicester Square shop – further information on the shop can be found on this lovely webpage HERE. All three of you (ONE reader and TWO friends) will be entitled to one indulgent creation each at the shop. Instead of a coffee, bond over ice cream.
Of course, there are no substitutions available, there is no cash alternative and all three of you have to go at the same time to the Leicester Square shop and you need to give me the date as it has to be arranged for you and I hope the winner will take it in the spirit it was intended.
To win this lovely excursion to the Häagen-Dazs Leicester Square shop just leave a comment on this post letting me know if you were able to invite 2 people from history to join you at the shop, who would you choose and WHY? I'll draw the winner based on your answers on Friday April 26th at 6pm.
As always, there needs to be some rules so – one entry per person, my decision is final, any attempt to game the system will result in disqualification, I will choose based on the quality of entry so put some thought into it.