February 6, 2012
House of Dorchester Message Chocolates
What could be better than a message of love from someone? A message of love in CHOCOLATE! That's right – you can get your own message in chocolate from House of Dorchester! It can get a bit addictive… it's kind of like tweeting in chocolate (only a little more expensive) but you create the message you want in chocolate.
The lovely House of Dorchester folk sent me my Twitter name in chocolate and it was such fun I thought just when you're looking for something a little more interesting to send someone for Valentine's day this would just be a ton of fun! And look what I made!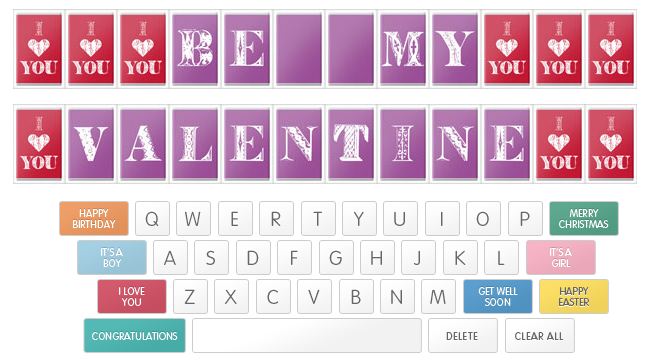 It is literally this easy and for ten quid you've got yourself a card *and* a gift of chocolate all at once! There ya go – so if you'd like a gift like the one I got, get yourself over to the House of Dorchester and have a play creating the message you want!