July 15, 2013
Hotel Chocolate Launches Cocoa Cafe at High Street Kensington Location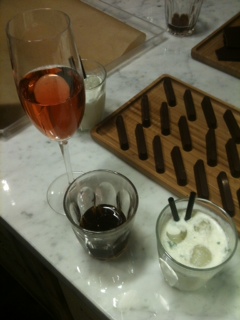 In beautiful surroundings, with a fully-opening window at the front, the new Hotel Chocolat Cocoa Café was launch with its own roasting and conching equipment just like their Roast + Conch concept store in the Seven Dials are of Covent Gardens in London.
The roast is in the window and I can't help but think of the smell of roasting cocoa beans drawing people to the shop each morning, drawn in by the combination of chocolate yet savoury scents coming from the shop. Chocolate doesn't have to be sweet and this shop is full of the more savoury possibilities.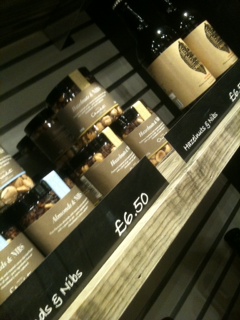 From beer to pesto, the shelves are festooned with the possibilities once you stop fixating on chocolate as a sweet as Hotel Chocolat has done. I've tried just about all the condiments and my favourite was the balsamic with cocoa nibs. The pesto was interesting too and I did really enjoy the oil and cocoa nibs. The horseradish condiment I tried was hot so it's probably more for a sandwich than a breadstick 😉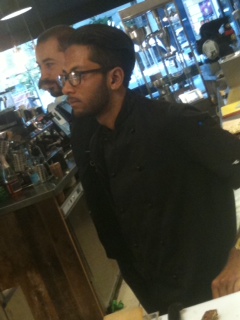 There will be chocolate with grains and cocoa nibs for breakfast bars, croissants, savoury and sweet sandwiches and more in this shop and with a delightful seating space at the back, it's going to be hotly popular.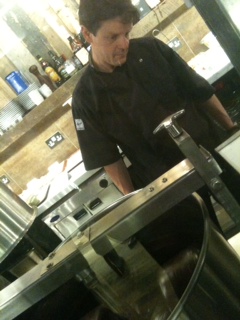 You can get cold chocolate drinks, hot chocolate drinks and drinks which you can replace the shot of espresso with two shots of cocoa shots which are cocoa shells and nibs infused in a two shots worth of water, giving the hit of cocoa without the sweetness. Awesome!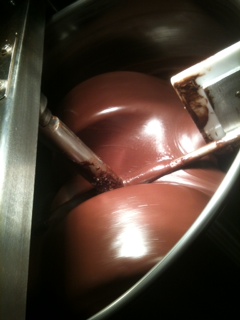 This is chic, stylish, gorgeous and is going to fast become a place it is impossible to get a seat at. There is this giant window that opens and an area in front of the shop that begs for small alfresco table and chairs to enjoy the atmosphere while nibbling food.
There is a different menu here than at Roast + Conch in Seven Dials Covent Garden but still brilliant. It is an experience not to be missed so if you are in the area, pop by!