October 15, 2010
Green and Blacks Cookbook Launch Event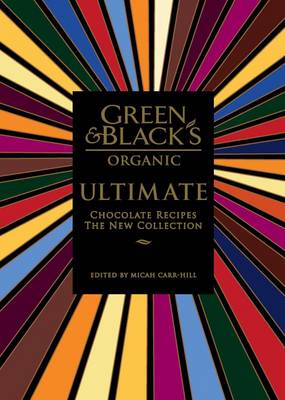 Ever since I got my first copy of the Green and Blacks cookbook, I've wanted another.  Mainly because I wanted a decent brownie recipe but also because I love chocolate and I do not bake (though as you've seen I am learning) and I wanted something a little less adventurous.
The recipe for the Celebrations Brownies was, in fact, a recipe for brownies with celebrations chocolates in them. Uuuuhhh… no thanks. I may have tried the brownie recipe without the celebrations chocolates had it not been for my raging aversion to baking.
Along comes this wonderful new cookbook.  After selling around a half a million copies of the original cookbook, G&B are back again with a crowd-sourced cookbook full of social media successes.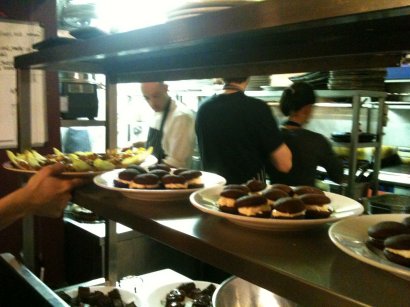 With biscotti, muffin, brownie, cake and cookie recipes, this new cookbook is chock full of lovely looking recipes with photos of some of the best looking chocolate creations I've seen.  I'm going to have to at least try one…
At the launch event, we were treated to FIVE different creations.  A chocolate fritter with a powdered sugar coating was like the best deep fried cross between a chocolate doughnut and a chocolate brownie I have ever tasted.  The raspberry chocolate brownie cheesecake thing was a gooey beautiful mess.  The whoopee pie were actually delicious.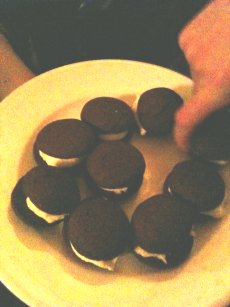 I was prepared to hate the whoopee pie because it's a mess before you bite but the cocoa made it delicious.  The salted caramel torte was something I was willing to kill to get a whole one of and the  chocolate pots were so rich I couldn't finish mine.
Yes, you read that right.  No, no… stop.  Come on now, no need to faint. Sometimes even *I* am defeated by chocolate.  The event was packed with people proving chocolate is popular. With everyone from the creator of the Leon chain of restaurants to me there, it was a fantastic event.
Waterstones were in attendance and praised to book to no end.  They were looking forward to seeing high sales and I can say it will be well worth a trip to your local Waterstones to look at the book and see for yourself if you like it. Another celebrity in attendance was the winner of the Great British Bake Off Edd Kimber. He was enjoying a natter with a book publisher – is he about to publish a book? You may have heard it here first!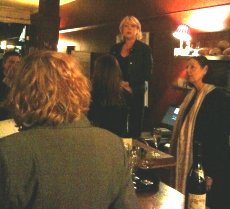 It was all the breat and good including some who blew off the Observer event to pop by and enjoy some G&B hospitality.  As usual at G&B events, there was FAR too much food and the goodie bag was great.  I *FINALLY* have a Green and Blacks apron! It's something I have coveted for years and I shall use it for my first brownie adventure.