May 10, 2015
Foodies Festival Celebrates 10th Anniversary with Outdoor Feasts at Alexandra Palace, July 3,4,5, and Clapham Common July 24,25,26th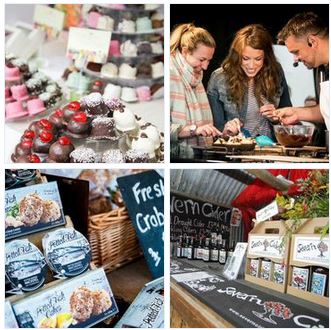 July is the month for feasting in London as Foodies Festival celebrates its 10th anniversary North and South of the River at Alexandra Palace, 3,4,5th, July and Clapham Common 24,25,26th.  Expect Michelin-star and celebrity chefs, new food and drink theatres, artisan producers and more street food than you can shake a satay stick at.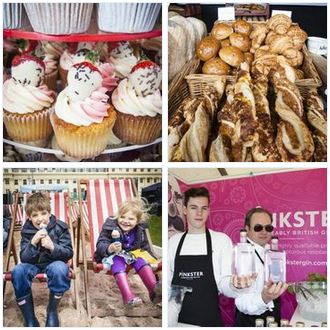 Festival-goers can join the culinary celebrations in the New Tasting Theatre, where local experts invite visitors to try the latest foods and learn new skills including Oyster Shucking, Bee Keeping, Cheese Selecting, Foraging, Raw and Vegan foods, and Herb Cocktail Making.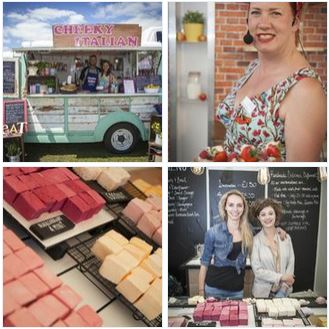 To toast Foodies' big year, a Wine and Champagne Theatre hosts tutored tastings with experts Neil Phillips and Charles Metcalfe who will guide visitors through this season's best British bubblies from the UK and around the world, and beer expert Melissa Cole hosts masterclasses in the New Craft Beer Theatre, matching foods with locally produced craft beers.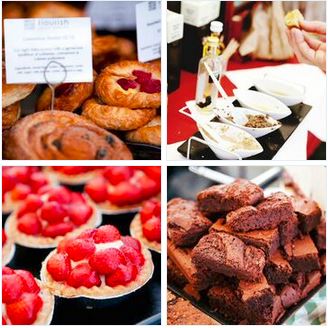 Confirmed chefs include:
Alexandra Palace
– Aldo Zilli – TV Chef
– Rakesh Ravindran Nair – The Cinnamon Club
– Adam Handling – Adam Handling at Caxton
– Arnaud Stevens – SixtyOne
– Andrew Jones – The Chamberlain
– Maria Tampakis – Heddon Street Kitchen
– Gerald Mirey – The Narrow
– MasterChef finalists Saira Hamilton and Jackie Kearney
Clapham Common
– Ping Coombes – MasterChef champion 2014
– John Whaite – Great British Bake Off winner 2012
– Adam Handling – MasterChef: The Professionals finalist 2013
– Ben Tish – Saltyard
– Anna Haugh – London House
– Paul Shearing – Bread Street Kitchen
– Owen Sullivan – Maze Grill Park Walk
– Kim Woodward – York & Albany
– Aldo Zilli – TV Chef
– Jacques Fourie – Ember Yard
– Jesse Dunford Wood – PARLOUR
– Saira Hamilton – Small Aubergine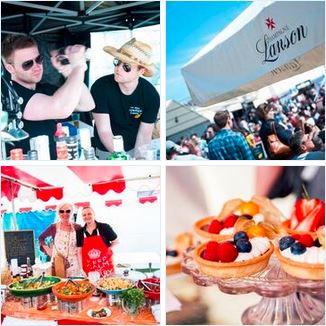 Chocolate addicts should head to the Chocolate Theatre for an instant hit of coco in 'How to Sniff Chocolate like a Rockstar' masterclasses with Coeur de Xocolat, while the Cake & Bake Theatre offers masterclasses in 3D cake modelling, Pastry, Chocolate Making and Sugar-Craft with London's best bakers and pâtissiers. A complementing Chocolate, Cake and Bake Village sells bakes, jams, gadgets and baking essentials.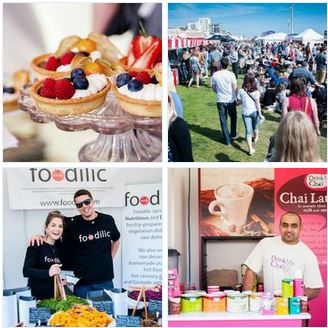 The Street Food Avenue will include Gone Burger, OHSO British, GB Sausage and Boy Meats Grill. Japanese, Thai, Brazilian, Argentinian, Vegetarian and Vegan, Mexican, French and African cuisines are also served for visitors to tuck into at communal tables in the Feasting Tent.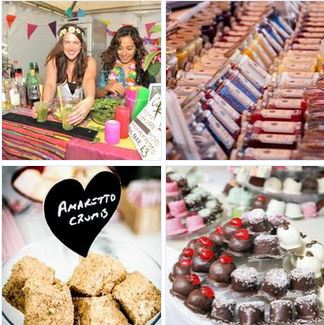 Little foodies can explore their taste buds and learn basic skills with Picnic in the Park themed masterclasses in the Childrens Cookery Theatre, where Kiddy Cook will show them how to make finger sandwiches, jellies and chocolate bugs.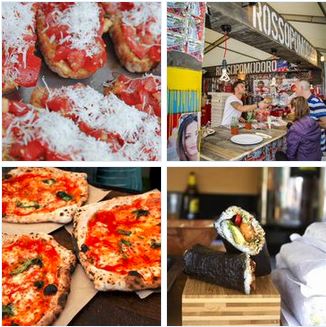 After a day of feasting and fun, foodies can relax with a spot on the grass and soak in the atmosphere with live music from the entertainment stage and a refreshing cocktail, glass of bubbly or a Pimms from the Giant Pimms Teapot and Galleon Mojito bars.
2015 Foodies Festivals:
Birmingham, Cannon Hill Park: May 15,16,17
London, Syon Park: May 23,24,25
Bristol, The Downs: June 26,27,28
London, Alexandra Palace: July 3,4,5
Cheshire, Tatton Park: July 17,18,19
London, Clapham Common: July 24,25,26
Edinburgh, Inverleith Park: August 7,8,9
Harrogate, Ripley Castle: August 21,22,23
Oxford, South Parks: August 29,30,31