May 27, 2015
Foodie Geek-Out with Kenwood, Braun and De'Longhi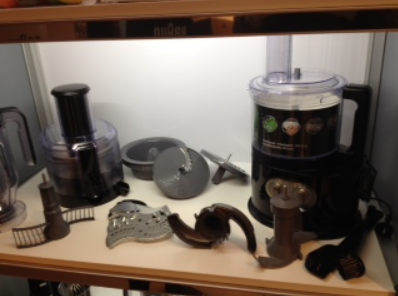 It isn't often that I get a chance to see all the fun stuff laid out before me and get a chance to really get excited about new equipment.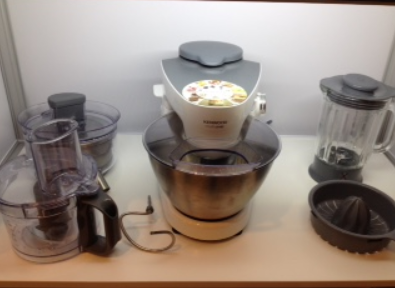 Now despite the amount of baking I do, I do not have a foodie dream kitchen. I have a hand blender and that is it. So to have the chance to see a stand mixer that can make a burger from beef to bun is absolutely amazing. The Kenwood all in one really is all in one and frankly if you get one it will mean you never need another gadget ever again. (but half the fun is buying more, right?)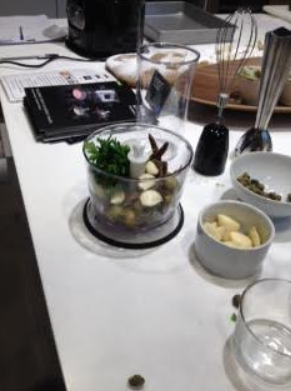 I also got a chance to see the gorgeous hand blender from Braun. They made a wonderful dip with it but my goodness I used to own one of these and boy do I miss it. I could do everything from chopping to blending and more and with all the attachments these days it's like a mini all-in-one!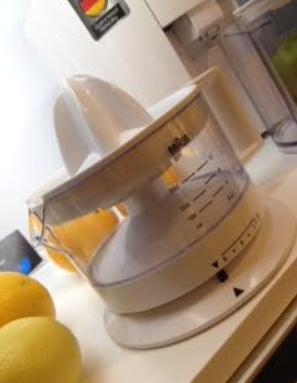 And a juicer with adjustable pulp levels?!? How is it that NO ONE has thought of this before? AMZING!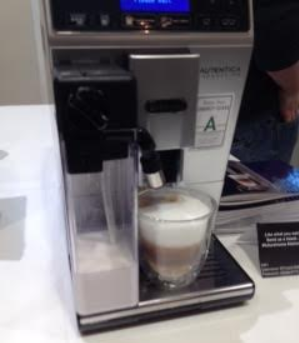 But my favourite room – and sorry Braun and Kenwood – was the De'Longhi room. They had the most brilliant all-in-one espresso machine and you could control the head of the milk! I actually almost got one but the cleaning was a pain but this is a dream and so small it'd even fit in my kitchen.
It was every geeky coffee lover's dream espresso or whatever maker. It did an absolutely perfect latte and a wonderfully foamy cappuccino but look at this layered perfections.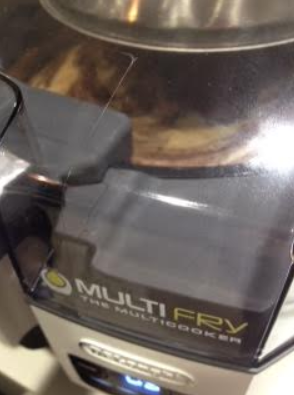 And they also had a multi-fry which was being used to bake cake. It was a bit dry but that's a recipe issue. But seriously – who would have thought of using a multi-fry to make a cake? A friend of mine has a competitor and really, it just is not as cool (sorry Colin).
Seriously though – De'Longhi had a coffee company there which they had partnered with who make blends to order. That is, you tell them what you like and they mix the beans to perfection. *THAT* is how geeky De'Longhi are about coffee and any company as geeky as that is going to be making the best coffee makers as well.
I mean, why go to all that effort with a machine and not get awesome coffee.
Sadly I own none of this but having had a play (as it were) I can attest to the fact that every kitchen geek is going to want one 🙂