December 4, 2014
Ferrero Rocher and Christmas Pairings in Wine and Chocolate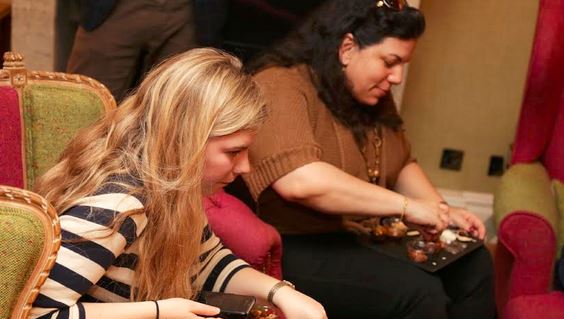 I went to a really interesting taste event where I ran in to a gentleman I had first met at a wine tasting event a mere few days earlier. We sat next to each other as a boor of a man attempted to dominate the conversation and when he finally left we all breathed a sigh of relief and got on with the evening.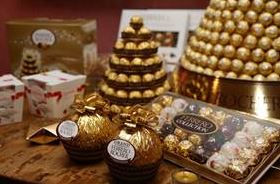 What I didn't know was that he was a taste expert! Prof Barry Smith is an expert near me at Oxford! Well, Ferrero certainly chose well 😉 Years of research into how the mind and body perceive taste has equipped Professor Smith with the knowledge of how senses interact to enhance enjoyment of the Ferrero Rocher taste experience. He explains: "A lot of what we can taste is actually due to smell. Often the expectation that a smell may create in our minds is not fulfilled when we experience its taste – for example vanilla smells sweet but tastes bitter, coffee is similar and this can work the other way round with truffles for example. Touch and texture are also fundamental triggers in how our brain formulates our taste experience – eating a chocolate quickly is a very different experience to allowing it to melt slowly on the tongue.
He continues: "Every time we taste a chocolate our brains are flooded with sensory information and one of the reasons why chocolate creates such a pleasurable experience for us is that it tastes how it smells – creating sensory heaven! Tasting is not one event but a series of smaller events leading to a fusing of the senses so we really should take our time to sit back and enjoy every second of the experience."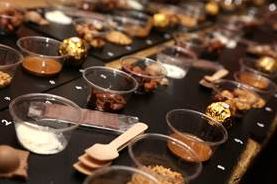 Professor Smith's top tasting tips for enjoying chocolate include:
1.    Always holding the chocolate in your fingers before eating it. The feeling of its texture on your fingers helps the brain predict and enhance the sensations you experience on the tongue.
2.    Before popping a Ferrero Rocher in your mouth, breathe in the chocolate aroma. The match between the aroma and the flavour creates additional pleasure in the emotional reward centres of the brain.
3.    Once in your mouth, eat the chocolate slowly to bring out all the subtle flavours.
4.    The shape and texture of the chocolate matter too when we are eating, as this contributes to the overall flavour of what we are consuming. Concentrate on the way the chocolate melts in your mouth – the melt rate is a key contributing factor to why chocolate is so enjoyable.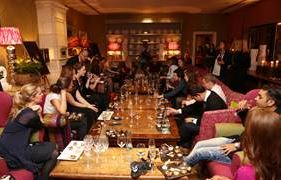 Prof Smith has also come up with some wine and chocolate pairings for that absolutely essential Christmas Ferrero gift. Whether it is a giant Ferrero Rocher filled with a handful of proper sized ones, a star filled with chocolates for the tree, a decorative box of Ferrero or just the normal box of Ferrero, you can use this guide and look like a pro. In my house we *always* have Ferrero Rocher (though we miss the coffee ones desperately).
Viognier – France: A floral, viscous wine, low in acidity with a slight apricot kernel bitterness. This is best with white chocolate or the slightly citrus Tenderly variety from the Ferrero Golden Gallery
Pinot Noir – New World: Often black and slightly cooked fruit flavour in the new world, but should be black cherry. A dark chocolate with a high percentage of cocoa solids, fruity, raspberry flavours and higher acidity would be best.
Carmenere – Chile: A powerful, full bodied, black wine that needs a lot of richness to accompany it. There is red fruit and smoky, tar like earthiness. This should work well with dark chocolate.
Carignan – France: A blackberry, tarry, and somewhat acidity grape varietal that can produce some astringency and in the wines from the tannins. Needs contrast but something to bridge, so coffee notes in chocolate can help. Could also work well with the classic Ferrero Rocher hazelnuts and smooth chocolate.
Port: A very easy match to most chocolate. Needs robust full flavours and rich chocolate. The hazelnut praline would do well.
Find out more about Ferrero's new range for Christmas at http://www.ferrero-range.co.uk/