December 3, 2014
A Very Montezuma Christmas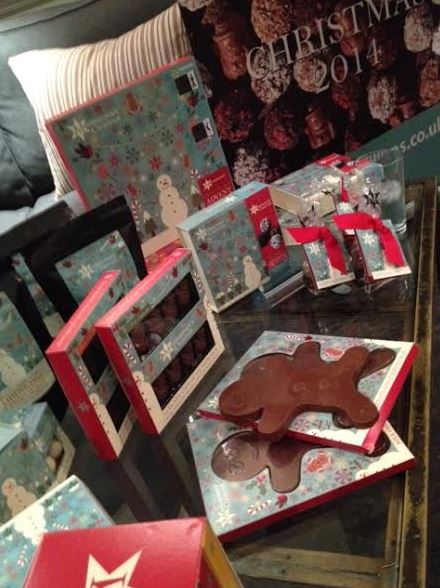 With the coming of the holiday season comes the seasonal fare from various companies. From Rudolph to the gingerbread man, this season brings us much chocolate and good cheer. Montezuma has created both a special range and seasonal gifting packs fr us to enjoy.
There is now a chocolate library for you to purchase for the chocaholic in the family. With a box of five different flavours like almond & hazelnut or cranberry and orange there is sure to be lots to share on Christms morning – and a few mornings after that.
The giant gingerbread man who makes a seasonal appearance not only here but in Shrek has his own feature box and seasonal packaging. With buttons and a cheeky grin he is sure to please on Christmas morning and at the size he is, he'll keep anyone busy for hours.
There are the annual peanut butter snowballs of course and they are always a favourite. Far too moreish they make a sweet treat to have in a little dish away from little fingers. From a calorie point of view – well, suffice it to say you will be set for a polar trek if you eat too many 😉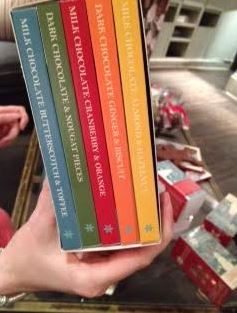 The Christmas tree baubles are some of my favourite things. I cannot express the joy and delight I get from having Chococo or Montezuma baubles on my tree. Sadly this year no one has sent me any buy you can buy some for your tree (or mine, you know, if you feel like it 😉 ) and tie each hollow bauble disguising their true nature until the big day 😉
The Christmas Truffles collection is also a delightful gift with a range of seasonal flavours available in each box or bag. I think the box makes an impressive Christmas treat for any Montezuma's lover.
The hot chocolate was new to me. In a back bag with seasonal decoration the hot chocolate is something special which you make at home with real chocolate and milk. No powder and water here – all chocolate all the way! This is the ultimate luxury hot chocolate indulgence -)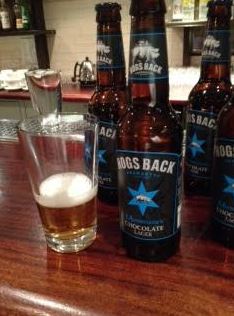 Finally I have to mention the beer. I tried Hogs Back Montezuma Chocolate Lager and I have to admit it was a bit weird. It definitely tasted of chocolate but a bit sickly sweet at that. I think as a non-lager drinker I am biased and so I think it best to say that the flavour notes of the beer were a light almost milk chocolate top note which settles into a hopsy middle and base through the aftertaste with a hint of chocolate left on the palate. I preferred the Cocoa House beer and the Hotel Chocolat beer but that's just me 😉
So overall if you find yourself at Spitafields Market or in Winchester, you might want to pop in for a little something on or under your tree 😉