March 13, 2013
Elizabeth Shaw Milk and Dark Chocolate Egg Review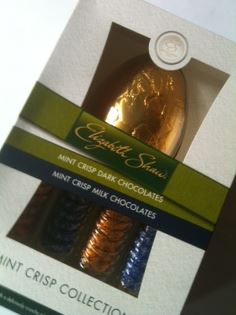 I have fond feelings for Elizabeth Shaw. Not only do they make most of their chocolate in a UK facility (the little alcohol choccies are apparently made on the continent), but they also make the little round mint crisp chocolates that you get with coffee. Or at least that used to be their market before others started stealing market share 😉
This year, I was sent 2 Elizabeth Shaw eggs and while they didn't manage to make my top 12 picks, they are still yummy and one that a number of people in the office commented on. I use the office as a test for what most people would like if they hadn't been eating chocolate critically for almost a decade and there was quite the buzz around the Elizabeth Shaw Eggs.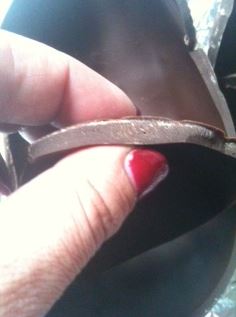 Dark Chocolate Egg with Mint Crisps – the first thing that happened was that husband stole all my mint crisps except for the one that rolled under the table which I managed to snaffle. He left me the dark chocolate egg. The dark chocolate on this egg wasn't too bitter but it was strong. There was a slight drying at the end which to me means it is slightly bitter. The smell of the chocolate as you unwrap it is strong and it fills the area with the smell of dark chocolate. I have to admit that it made me crave more 🙂 You can see that there is a thick shell to this egg so you are getting a lot of chocolate for your egg!
The mint crisps were delightful. Of course they are in dark and milk and so I snaffled one of each from husband. The fact you get so many means you can share. The egg itself didn't taste minty at all but that could be because they were stored separately. The one criticism I have of this egg is precisely that – there is a large piece of plastic that everything is stored in for display and it means that there is a large piece of plastic for the garbage. I checked the box and I couldn't find recycling instructions for the plastic.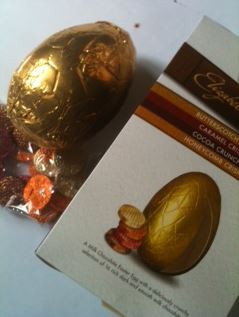 Milk Chocolate with Butterscotch Caramel Cocoa Honeycomb crunch disks – The milk chocolate egg was devoured with extreme speed by husband (who had claimed this and the Green & Blacks eggs for himself) and the tiny bit he let me pilfer was fine. The milk chocolate is a standard middle-of-the-road milk chocolate which wasn't too sweet but didn't have a complexity of flavour. The disks did make it to the office and they were remarked on and the butterscotch was the stand out favourite. The milk chocolate shell is slightly thinner than the dark chocolate shell but it is a smaller egg and meant to be so.
The different flavoured crisps are all different and there aren't too many so I had to make sure to share. They are all of a similar standard to the regular mint crisps so you know what you're going to be getting.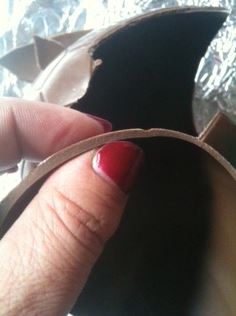 Both of these eggs are a bit of fun and something different. The drawback of the plastic in the large egg and the recycling issue is something I think many people will overlook in favour of keeping it British. Buying one of these eggs supports chocolate manufacturing in Britain so by buying these eggs, you buy British.