November 27, 2014
Duty Free Whisky is Better Than You Think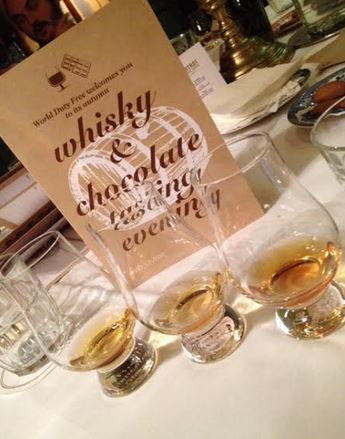 Turn away from the catering-sized bottles of vodka and eschew the wine – it's time to take a closer look at the World of Duty Free Whisky. Actually, it's been the secret of husband and myself for years, ever since we discovered The Macallan had a delightful blend only available in World Duty Free.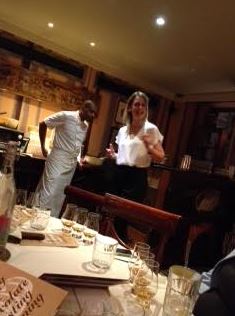 I was invited to an event with World Duty Free to sample their whiskies with Miss Whisky and Paul Wayne Gregory. I always love tasting whisky because so much of that is going on is happening in the nose. It isn't as much about the palate as it is about the nose. Whether it is a Talisker Dark Storm, The Balvenie, Dalmore, Highland Park, or Gentleman Jack, there is all this and more to  discover and being a woman is no barrier.
For such a long time whisky was seen as a man's drink – possibly because of the way it strips your ability to actually taste it and assaults your nose. Whatever the reason, whisky can be one of the most delightful of tipples and World Duty Free wanted to demonstrate how well it goes with chocolate as well as being amazing on its own.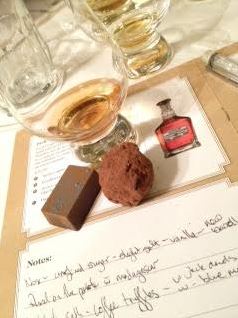 One of the most under-rated spirits in any duty free is whisky but in the UK World Duty Free has negotiated exclusive rights to certain whiskies. This means it is only possible to purchase the whisky in World Duty Free, necessitating in the now obligatory visit to the World of Whisky and World Duty Free in Heathrow.
However an event is one thing – going to the venue without a press escort while on my way to a press trip in Switzerland was the perfect opportunity to test their words.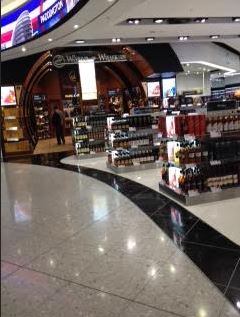 In the newly renovated Terminal 2, I got the chance to visit the absolutely amazing new experience within World Duty Free. They had a sampling bar with everything you could think of which changed as the day changed, switching through samples based on the flights. Yes, I kid you not at all. They changed what they were sampling based on the people likely to go through the airport.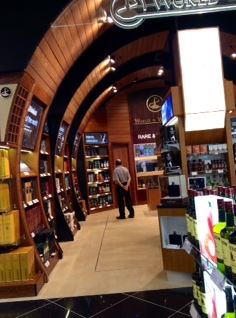 In addition to the amazing bar with its ever-changing façade and ads, I also got to look around the inside of a whisky barrel – well, not really but the whisky section in this new World Duty Free was shaped and decorated like the inside of a whisky barrel. Within this barrel I found Joe and Roberto who were staffing the experience. I learned a ton about gin that day as well as tasting some of the most gorgeous whisky. Not quite as amazing as that bourbon I had from 1863 but close! That Bourbon was £100 a shot and this was only the cost of a handful of shots.
Joe spend most of his life in the wine trade and so we geeked out slightly about the Dalmore and the different casks it was aged in. He was telling me about some of his wines and I forgot to mention the Coravin which has this needle and uses argon gas to ensure that the wine stays perfect without removing the cork but still pouring yourself a glass. I know – amazing! Joe was an absolute mine of information about the whiskies and helped show me around some of the best in World Duty Free.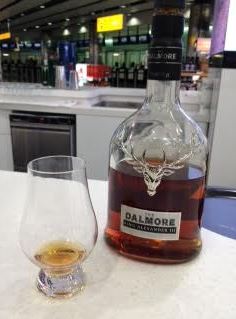 Roberto was passionate about gin and talked me through some of the various gins that were available, explaining to me that Chase because it was independent isn't usually stocked in big shops but that World Duty Free were lucky to have it. Having worked in bars for many years, he knew many of the brands by name and botanicals.
What made my trip to World Duty Free even more special was that I was not there on a press trip. These two gentlemen who helped me were regular staff. They just happened to be the people on duty as I travelled through to Switzerland. They were absolutely amazing and given the quality and knowledge of the staff at this experience in Terminal 2, I might try and make sure I have another flight from there soon!
There are World Duty Free shops in all terminals but the new experience is only in Terminal 2