April 30, 2012
Devilishly Good Brownies from DG Brownies
I was sent a review box of brownies by the lovely Sharon from Devilishly Good Brownies.  She started making brownies and selling them at her sandwich shop and they got more and more popular. She started branching out and is now selling her brownies by mail order.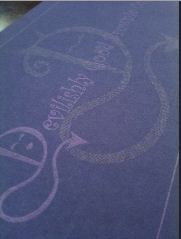 She has very professional boxes, all custom printed with purple and lovely colourful iridescent grass cushioning the brownies inside.  The experience of receiving these brownies is always going to be a special one. From the gorgeous branded box to the carefully wrapped brownies inside, the experience of just receiving them is special.  Add into that the fact that these brownies are fabulous on their own or heated up means that this is going to be a special gift for anyone.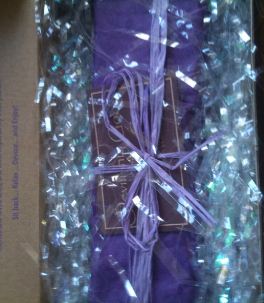 The brownies are chocolaty and sweet with a dusting of powdered sugar to prevent them getting stuck together (I assume).  There is a double layer of chocolate brownie finger goodness in the box and lots of chocolaty goodness for those who enjoy a dense chocolaty sweet treat. There are chunks of white chocolate and the chocolate is very nicely flavourful.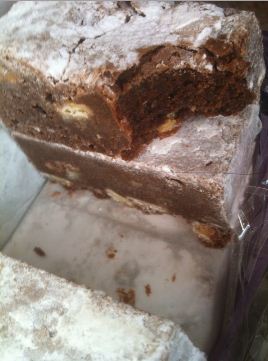 These brownies are interesting to heat up. If you pop one or two in the microwave and heat them for 20 or 30 seconds, they get this warm gooeyness to them and with a cup of coffee they are absolutely fantastic. I can't imagine something better besides eating them fresh out of the oven and even then brownies need time to settle to improve. So warm from the microwave or out of the box, these sweet brownies are going to be a treat to receive – just remember to buy a box for yourself.
You can buy these brownies at Sharon's sandwich shop in Wales or go to her Devilishly Good Brownies website.