September 12, 2012
Daniel Jones Cookies & Creme, Seeds, and Fruit & Nut Chocolate Bar Reviews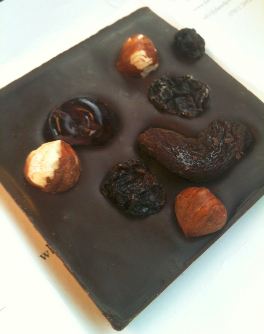 I was sent a pile of Daniel Jones bars and decided to review them in groups. Pretty random groupings though. All Dominican Republic in origin and the bean varietal is trinitario. The milk chocolate bar is a whopping is 37% cocoa solids so while there is a shedload of other stuff in there like milk and sugar, there's still a large whack of cocoa, and the fruit & nut chocolate 70% and the Nuts & Seeds is 55% milk chocolate which is a nice dark milk chocolate.
Daniel Jones is an interesting chocolatier and he believes in supporting individual growers and producers as well as fair trade certified companies. He also believes that when importing such commodities as chocolate and sugar, it is extremely important to consider the ethical value. That is why all of the chocolate he sources is not only of superior quality, but also either fairly traded, organic or comes from small independent cacao farms. But what does it taste like?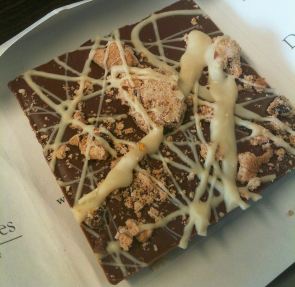 Cookies & Cream – sweet as you would expect it to be, crunchy with the cookie and just sweet. The flavours are subtle and really mostly chocolate with a biscuit flavour. Cute, fun & novel with a delicious high-quality chocolate edge. This is probably perfect for kids with sweet tooth cravings
Fruit & Nut – an interesting selection of fruits and nuts but as you can see you don't get too much on the back of the bar and it is not mixed in to the chocolate so what you see is what you get. I would have maybe gone for these visually stunning larger pieces but maybe added more into the actual chocolate or something just to give it a bit of something extra.
Nuts & Seeds – one again a beautiful spread but also uneven. For example I really enjoyed one spread of seeds but didn't get any hazelnut until a later piece. Probably good  for some who can remove what they don't like (or avoid it) and visually stunning, I'm a greedy pig and wanted more plus with it being milk chocolate I was enjoying the sweetness 🙂
All in all fun but I think even though it was tooth-achingly sweet I like the cookies and cream better!