August 12, 2013
Dandoy Speculoos Spread Reviewed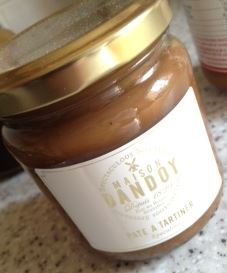 There was a little while ago a furore over speculoos spread. With the taste of a speculoos cookie (I suppose you could equate it with one of those Lotus cookies you get with a coffee – but better) in a spread, the taste sensation created ripples which resulted in even where I live in the sticks getting speculoos spread in my local Sainsbury's.
During a trip to Brussles, I decided to visit the home of speculoos – Dandoy. This company, I believe, created the speculoos recipe and perfected it, bringing us some of the most delicious cookies, as well as some of the most impressive marzipans I have ever seen.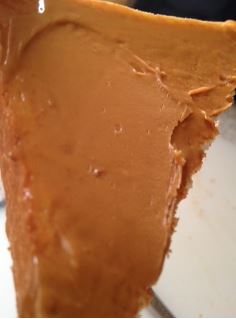 The spread itself was rich in flavour but there was a slight powdery texture to the spread which ruined it a bit for me. I am very sensitive to flavours and mouth feel and in every other way I feel that this is a superior flavour but that slight powdery taste just took the edge off it being absolutely perfect.
Given the spice mix they use I am unsurprised that there is this hint of powdery something in the background because that tells me they are using actual spices and not some artificial flavourings. Their jar lists the ingredients as: apple juice (first ingredient – I kid you not), sugar, brown sugar (some may feel that is 3 sugars in a row), speculoos (wheat flour, butter, brown sugar (more sugar), sodium bicarbonate, cinnamon & spices), vanilla, soya lecithin, sorbic acid. So basically sugar and cookies. There is absolutely nothing wrong with that and I am not eating it directly from the jar… well, maybe a bit..
All in all, probably the best speculoos spread available that I have tried.