June 23, 2011
Damian Allsop Muscovado Caramel Chocolate Balls Review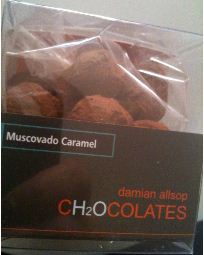 I don't get enough of a chance to review Damian Allsop chocolates. He is a really nice guy and I wish there were more chocolate festivals so I could buy more of his chocolates. On this occasion, however, he was in Liberty's and it was a pleasant surprise to see him there. While I was there I picked up some of these little treats to tuck into later and started in on them on the train home. It was a tough day shopping 🙂
These are absolutely lush. The cocoa dusted outer shell of chocolate is delicious and the smooth interior of caramel is firmly liquid and has a delicious dark flavour. This is absolutely yummy and well worth grabbing some if you find any!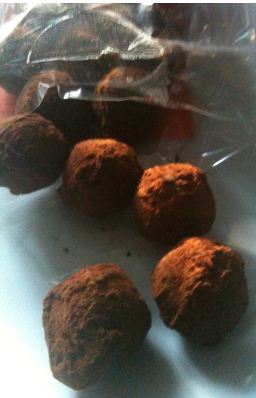 One criticism I have with almost all caramel products (bar Paul A Young) is they are too small and the chocolate doesn't have a chance to shine through and so leaves me feeling a little sad I could not also experience a high quality chocolate along with my sugar hit.
Ignore me – I'm a bit of a snob, right? So go off and grab yourself some of these if you can find some. Of course there is Chocolate Week coming up but who can wait for October?