August 1, 2012
Damian Allsop Eat London Flavour Changing Bars W1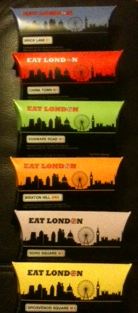 I was lucky enough to get my hands on a complimentary full set of the bars which I couldn't decide on how to review. I thought one for each flavour might be a bit much but if not then how to split them… well I split them in half and here we go.
On Damian's site I could not find a way to buy them as the shop is closed and there is limited information there on buying them. I think at this time of the Olympics when the world has come to London that it is the perfect time to be able to buy these. In fact, the website had very little information about these six bark but I did find a little bit of information.
The Website says " After spending over 20 years, on and off, living in London and having lived in many other countries working as a Pastry Chef, I love to absorb different cultures. I love the customs, the different mannerisms. The languages fascinate me – there is always something to learn; about others and about ourselves. Food, love and a sense of humour connect us all and they can transcend barriers and prejudices. Through these we can explore culture and connect. See things from another perspective.
"EAT LONDON is inspired by this feeling. It can be expressed in so many ways; Firstly we are making a Collection of very delicious bars of chocolate. Each bar is an individual journey inspired by the cultures around the iconic London Street Sign."
These bars are really interesting and I, of course, started with Soho 😉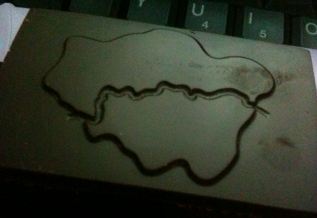 Soho Square – dark chocolate with Raspberry and basil crunch – I was prepared to hate this bar but wanted to love it because I love Soho. I don't, however, love basil. I thought it would be awful but I was wrong. The crunch of raspberry with basil actually calms the flavour of the basil so the flavour overall starts chocolaty and comes through with this texture crunch and the raspberry comes through with the basil the last thing to come through. Quite pleasant and I've been munching more of this one! Unsurprisingly gold 🙂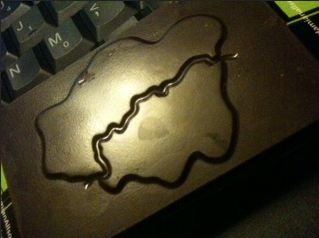 Edgeware Road – dark chocolate with Ras el hanout and honey crunch – this was weird. A kind of warming spice with a honeycomb crunch was just weird flavour combination.  Ras el hanout is a popular Moroccan blend of spices that is used across North Africa. There is no definitive set combination of spices that makes up Ras el hanout. Typically the combo of spices would include cardamom, clove, cinnamon, ground chili peppers, coriander, cumin, nutmeg, peppercorn, and turmeric. I'm just not loving this one.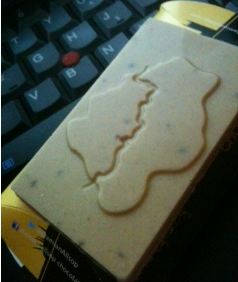 Grosvenor Square – white chocolate with cinnamon and lemon crackle (aka popping candy) – DELICIOUS! I just loved this from the first bite to the last pop of the lemon popping candy. The white chocolate may be sweet but the cinnamon really nicely balances this out and the lemon offers up sharp explosions of tart lemon in your mouth. The constantly shifting flavour is delightful and I'm just loving this. It's a constantly changing flavour sensation which is exactly what Damian wanted. What a flavour experience. I'm not sure why this flavour combination.