January 9, 2013
Curly Wurly Chocolate Caramel Chocolate Review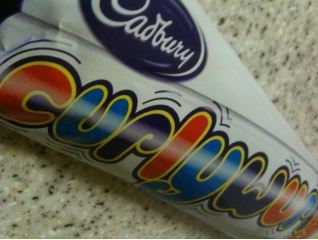 I always talk about my love of Curly Wurly but I realised I haven't actually reviewed one. They are something from my childhood (although I think they might have been slightly different in Canada) and something I still eat.
I'm not sure what makes a Curly Wurly so delicious. Could it be the way the chocolate flakes and crumbles off the chocolate as you stretch the bar. The way the caramel stretches so long and thin that as you put the thin end in your mouth, the caramel just melts. There is just something about quickly melting flakes of chocolate and rapidly dissolving caramel that is just divine.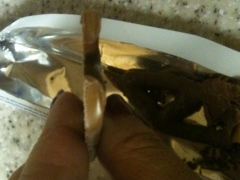 Could it be the way when you smack a Curly Wurly onto a table top it breaks into pieces like a plate shattering. You can then choose which piece to bite into and chew into a gooey chocolaty mass that could rip your loose fillings out. The way that constant chew goes on and on and on and is full of sweet deliciousness…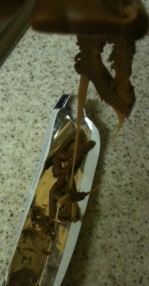 I like my Curly Wurly both ways – depending on my mood. Sometimes I'm in a broken pieces kind of mood and sometimes a long strechy mood. Sometimes I'll even just take a bite! The Curly Wurly has so many options it's like the Swiss army knife of the mass market chocolate world.
How do you like your Curly Wurly?