August 14, 2013
Cocoa Hernando Evening of information & Inspiration
In a hotel in Shoreditch, The Hoxton to be precise, there was a secret room (called The Apartment) in which 20 people gathered to learn about being an entrepreneur in chocolate bars from Paul Tomlinson of Cocoa Hernando. Oh and to taste chocolate. The tickets were free but the audience was select.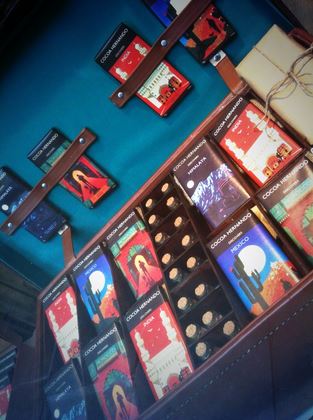 The talk revolved around how the inspiration evolved from a trip to India. Coming from a design background meant that the packaging was top priority but the chocolate flavour was also important.  The launch of the bar happened also on a win, a prayer and a shoestring to a positive response. The brand itself is strong and carries through, based on a character explorer and Paul's love of old images and old luggage 🙂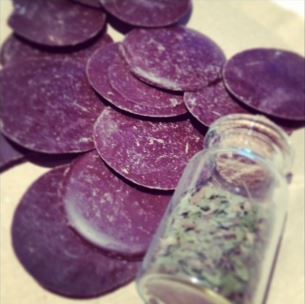 The chocolate itself has inclusions that bring people together. The pink diamond salt has been a brilliant combination, bringing people to chat with Paul about their childhood homes in Pakistan, salt lamps and more. It is a distinctive flavour that lends itself well to the chocolate. Chipotle smoked chilli was the next flavour. Doing a different flavour from the usual chilli was important to Paul. Spearmint is a different flavour to the usual peppermints on the market and so he wanted to go for something a bit different.  Chai was apparently the riskiest one. Paul wasn't sure if it would work and it did and he's thrilled. Best-seller if I understood what was said correctly. Many other flavours didn't make it through to the final cut including several chilli types, cardamom, and more.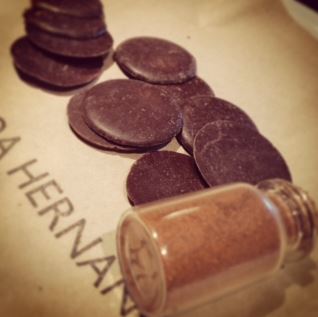 There were a lot of questions asked through the evening from budding entrepreneurs around the supply chain, sourcing, manufacturing, the efficacy of blogging, printing, quality control, chocolate sources (West Africa) and whether he'd ever go on Dragon's Den (no as he doesn't want investment right now).
While be may be hoping the online store takes off, Paul is doing pop-ups, collaborations, trade shows, food shows, etc as well as hopefully getting in to Selfridges & Harvey Nichols so he is absolutely making great strides forward. He'll be at Speciality (Trade), Southbank Chocolate Festival (Free for anyone) and other fairs so you can catch up with him there, try his chocolate and buy a few bars from his suitcase of wonder.