August 12, 2017
Chef Jean Launches Eight Unique Godiva Summer Chocolates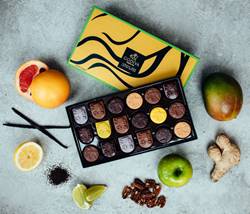 It's not easy developing new chocolate recipes. In fact, it takes months of making recipes, failing and trying again which is what makes the launch of yet another unique set of eight flavours for Godiva by Chef Jean Apostolou.  The new range features eight unique chocolate combinations including lemon olive oil, mango, and passion fruit and pink pepper ganache – all with no artificial colours, and the inclusion of natural fruit and vegetable extracts. Keeping colours natural and including flavours which are natural are what sets this collection from Godiva apart from other similar chocolatiers.
Inspired by fresh summer flavours, the chocolates offer a sensorial journey bursting with colours, flavours, and scents for those who enjoy Godiva or similar chocolates. They have been designed and created with the summer in mind. It isn't just about the summer and the now though – the collection sees the reinvention of some of Godiva's most iconic pieces – the Ecusson and Lady Noir – as well as introducing new, ingredient pairings presented in summer-inspired coloured shells of pink, green, orange, and yellow.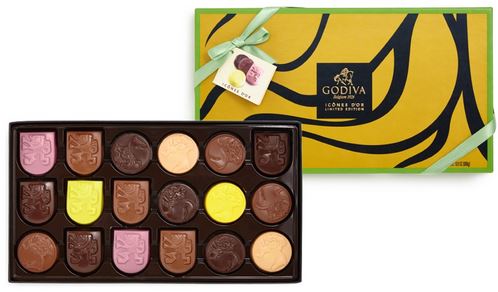 These new flavours are complemented by more traditional offerings of ginger, aromatic black tea, apple and pecan, and sweet Madagascan vanilla – all encased in premium milk or dark chocolate shells. It's a collection that offers something for almost everyone with special effort made by Chef Jean to balance a range of palate favourites.
After graduating at the age of 17 from CERIA in Brussels, Jean Apostolou, began a career as a Chocolatier-Patissier at Patisserie Jacobs in Molenbeek, where he learnt the foundations of the chocolate trade. Throughout the 1980's his career enabled him to acquire in-depth knowledge of chocolate production and large scale-confectionery. He spend 35 years perfecting his trade and joined Godiva to continue inventing and creating chocolates.
Gold Icons are available from all Godiva boutique stores in the UK until the end of August.