October 4, 2012
Cadbury Joyville Parachutes Chocolate Into My Home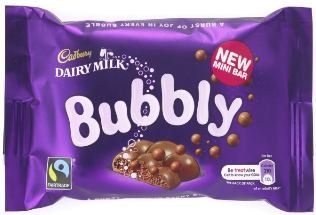 You know, it never occurred to be before but as I was looking at the images of all the chocolate that I've been sent by Cadbury's the words "chocolate bar" has been squeezed off the wrapper by the other stuff. Weird that they don't call it a "chocolate bar" anymore..
Anyway, so I have been sent all this Dairy Milk with various flavours. Actually, one is bubbles. It's a small bubbles bar. Actually not bad for Dairy Milk – I don't mind a bit of sugary oily chocolate every once in a while.. usually once a month…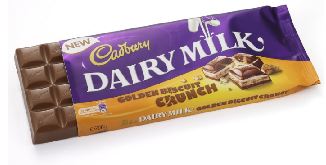 Golden Biscuit Crunch was another BIG BAR of Dairy Milk I was sent. I'm not sure is a chocolate bar anymore – why isn't it on the packet? Anyway – biscuit was OK but I'm allergic wheat so I didn't munch on too much of it. Kinda soft but, you know, it's Dairy Milk and I can't melt it into a fondue 😉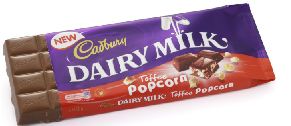 Toffee Popcorn – This was not so much toffee popcorn as popcorn in chocolate. I didn't get much toffee in that one but a LOT of popcorn.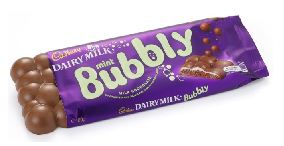 Bubbly Mint – I am ambivalent about this one – I like mint Aero but I don't know if I like the whole layer of peppermint cream. I  did eat about half of it and so did husband so I'm thinking it might be a winner.
So overall the bars were a nice change from plain Dairy Milk – I just don't know if I'm allowed to call it a chocolate bar…