March 9, 2015
Britain's Annual Celebration of Chocolate is BACK – just in time for Easter!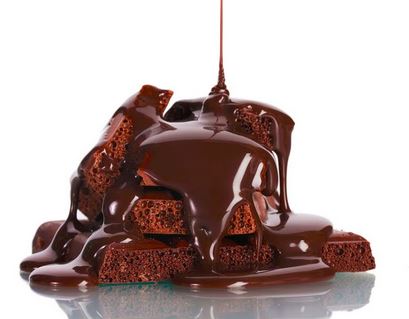 Britain's biggest celebration of chocolate is back – just in time for Easter! From Friday 27 to Sunday 29 March 2015, The Chocolate Festival returns to the Business Design Centre, Islington, so come and delight, discover and indulge.
It's a grand celebration of everything to do with this magical, delicious, and much loved sweet brown stuff. As if a room full of chocolate wasn't enough, the festival also includes; The Cocoa Spa – where LUSH cosmetics will pamper with their chocolate themed treatments and products; The Taste Zone – where engaging tutored chocolate tastings will be held by Seventy% (the leading online recourse for fine chocolate); and Chocolate Making Workshops – where visitors can get some delicious hands-on experience. There will also be exciting displays of chocolate art and the all-important Chocolate Market. Finally, if all of this isn't enough, there'll be a display of the UK's biggest and finest handmade Easter eggs, as well as lots of other delicious eggs available to buy.
With over 60 chocolatiers, chocolate companies and bakeries taking part in The Chocolate Market, including master chocolatiers Paul Wayne Gregory, Demarquette Fine Chocolates and Damian Allsop, renowned chocolate companies Artisan de Chocolat and Rococo Chocolates, newcomers such as Urban Village Chocolates, it's a unique experience where you can share your passion for chocolate on a fabulous day out.
Yael Rose, event director of The Chocolate Festival and self-confessed chocoholic, says: "I'm really looking forward to putting on another great festival of everything-chocolate for visitors to enjoy. Chocoholics can indulge in their love for chocolate, discover the latest flavours and developments from the chocolatiers, as well as experience some unique tasting sessions. It's an amazing and decadent day out with friends or family; relaxing, drinking, eating, sampling and shopping for chocolate as a self-treat or for Easter gifts. So book your tickets and come and share your passion for all things chocolate!"
The event is run in association with The Cheese & Wine Festival and entry ticket includes both festivals.
Prices for The Chocolate Festival London March 2015:
General Admission – Children £4.00 (£5 on the door. NOTE: children under five go free); Adults £9.00 in advance (£12.00 on the door)(includes booking fee)
Tickets are available from www.festivalchocolate.co.uk
Times and dates:
o Friday 27 March 2015 – 1pm to 7pm
o Saturday 28 March 2015 – 10am to 7pm o Sunday 29 March 2015 – 10am to 3pm
* Please check the festival website for exact details of what's happening.