June 5, 2012
Benoit Nihant Chocolate Bars Selection Reviewed
I had the chance to buy some really interesting chocolate and this was one of the batches I was able to grab.  These three bars were intriguing, especially because one of the bars had sugar from the flower of the coconut which was just so weird I had to try it,
According to the website, to concoct his products, Benoît Nihant works with the precision of a goldsmith. He selects each ingredient for his creations with the greatest care: an exceptional and rare couverture chocolate, which he is the only one to use in Belgium, the best teas, flowers, candied fruits… from all over the world!
His small, extravagantly flavoured chocolates were rapidly picked up on by a series of top-end grocers and tea shops and by the high-fliers of the restaurant world.
So on to the reviews – what did I think of the bars. Well, now they have been in the cool room for some time and that seems to have not done them any favours. There is some weird aging happening on the bars so I've chosen the best bits.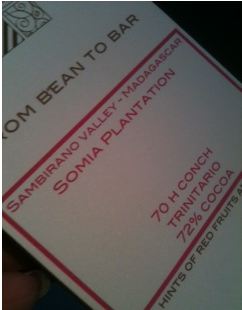 Benoit Nihant Somia Madagascar 72%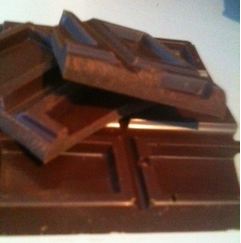 There is a light acidity, ripe red fruits, chocolaty undertones, citrus peel more than the juice
Slighty gritty but could be the age because the bar seems to not be bloomed but there is some weird grittiness on it. Still this is absolutely glorious. The flavour is delicate and yet robust enough to be tasted by everyone. You don't have to have a sophisticated palette to enjoy this bar.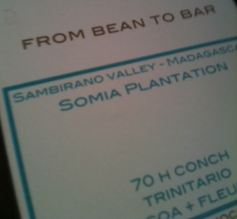 Benoit Nihant Somia Madagascan 50% + fleur de sel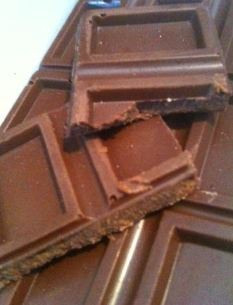 The flavour here is changed with the milk & the red fruits are muted. There is more caramel with a hint of red fruit and a delightful edge of citrus. Wow… this is so lovely! It's like a grown-up milk chocolate bar – comething with a sophisticated flavour and yet a sweeter bar of lighter milk chocolate. Very nom-able!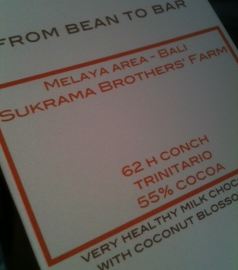 Benoit Nihant Suktama brothers Balinese
This was really weird and I couldn't be sure if it was age or something else. There is a slightly grainy texture here, with hints of yellow fruit- slight caramel flavour.  Interesting light sweetness to this chocolate with nothing really striding forward as a flavour. Really interesting to try Balinese chocolate though!
All in all I think these bars didn't fare well in aging. Where Soma only improves, these seem to have gone slightly off.  Ah well, next time I'll munch mine more quickly!