March 12, 2014
Almondy Gluten-Free Cakes Launch 2 New Flavours
As some of you know, I am wheat intolerant (along with also being mildly allergic to yeast, vegetable legumes/pulses, apples, pineapples, bananas, corn, mould/mushrooms, etc) and so sometimes I eat gluten free things. Often, however, these contain soya (which I am allergic to) and are unpleasant. Not so Almondy.
Almondy didn't set out to be gluten free, they just kind of were and that was cool but they were all about taste. Almondy has been perfecting its creamy, delectable cakes – inspired by a secret Swedish recipe that dates back to the 1890s – for over 30 years. Today Almondy is enjoyed in more than 45 countries and is enjoyed by 106 million people every year! I can totally see keeping a whole cake for yourself (but I didn't say that).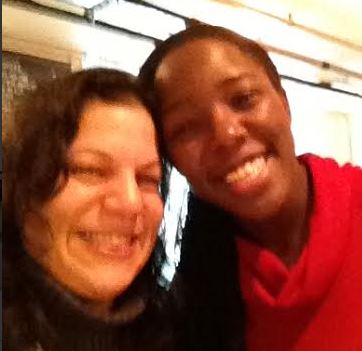 I went to the launch of the two new flavours and met one of my favourite contestants from The Great British Bake Off – Kimberley @CogitoErgoBake Mum and I were gutted she didn't win. I was also disappointed Glenn didn't get further too but that's different 😉 So above is my fangirl photo. It's fuzzy because I was shaking with excitement and couldn't focus the damn phone.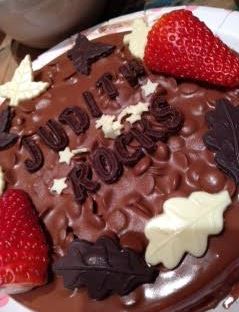 So what was it like? Well, I got a chance to try both flavours but liked the chocolate best. It was a Cadbury mini buttons version which was very chocolaty with a pleasant base. The almond base seemed to genuinely compliment the chocolate mousse cake and I liked that it was airy and so not too sweet.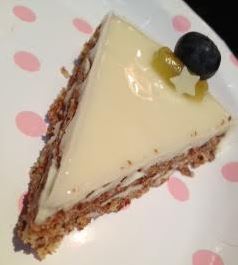 The Philadelphia cheesecake with lemon has a weird gritty texture to the top and I really didn't get much lemon but I had it after the chocolate. The weird texture for me was a bit of a turnoff though as the mouth feel wasn't as nice and the taste just wasn't quite what I expected. I suppose it was because I enjoyed the chocolate mousse.
Overall I think that Almondy are fantastic for providing a dessert which is about taste first and foremost – and it just happens to be gluten-free too. I just liked the chocolate more 😉