January 22, 2012
A Visit to BlueBasil Brownies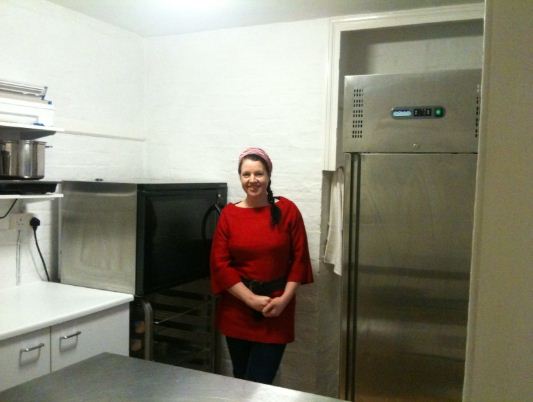 It was a frosty day when I went to BlueBasil Brownies. The whole world had been turned a beautiful pristine white. It was like something off a Christmas card. The whole world was covered in a beautiful frost. The farm BlueBasil is located on is tucked away from the world – so far away that at night more stars than I have seen for years are visible with the naked eye from their just outside their rural kitchen. They have their own chickens and ducks, rabbits a dog and a lovely cat named Bob.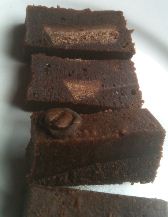 One of the reasons I wanted to visit BlueBasil and see the magic behind the delicious brownies is because they focus on local. They buy lion stamped local eggs, local butter, organic flour and source fair trade baking chocolate. Not only are they ethical and local, they also create delicious brownies in a lovely selection of flavours. I wanted to meet the wonderful Nikki who is the masterful chef behind the magical brownies I've come to love. Nikki is an amazing person who has brought to us some of the most wonderful fudgy brownies with the most amazing flavours.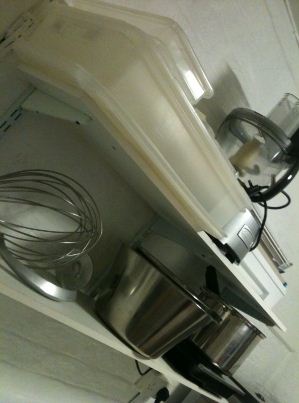 The BlueBasil Brownies kitchen is wonderful. I went on an off day when there was no brownie production but there were trays and trays of brownies already produced and awaiting departure to their new homes.  The steel catering counters, fridges and equipment showed that not only was this a seriously professional kitchen, there was a seriously professional hand behind it. There is an entire separate packaging shed where the brownies are carefully and safely packed before shipping off to their new homes.  Nikki spend a lot of time creating the right packaging and shipping for her brownies to make sure they arrive perfectly.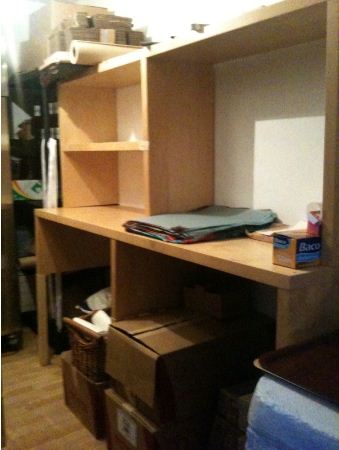 The rural location of the BlueBasil brownie kitchen also adds to the charm of the brownies. Buying eggs and butter off the farms in the area must be absolutely delightful. Also having a most handsome mixer helps and this one is quite the machine! This isn't an industrial operation though – it is very much a lovely small rural business buying local and ethical and making sure every step of the way they are being as low impact as they can be with recycling everything right down to their baking supplies.
I asked Nikki about how she got into brownies:
1. How Long have you been working with chocolate (brownies and before :-D)
Nikki: Only a couple of years in the brownie business – but we did make them in catering too for a few years, but no other chocolate work to speak of.
2. What first inspired you to start working in choc/brownies?
Nikki: Knowing I wanted to have an online business and that it would definitely be in food – it didn't take long to reach the decision that it had to be chocolate brownies. I remember my first ever taste of a brownie when I was travelling in America at 22 – I really don't think I'd ever had one before then and certainly hadn't grown up with chocolate brownies in my life. I was smitten, that gooey, fudgy taste was delicious and gorgeous. I've always loved them since and love to make them.
3. What is your favourite chocolate/brownie flavour?
Nikki: My favourite flavour differs – depending on the day! But at the moment I would probably select our cardamom brownie as my favourite followed by hazelnut because I love nuts.
4. If not chocolate/brownies what would you be doing? What is your passion?
Nikki: I've always worked in food, so if it wasn't brownies then I'm sure I would be developing another food product. But I also love to have my own tea room and animal farm! Maybe I'll have all three one day?
5. What would your top brownie-making tip be?
Nikki: My top brownie tip would be – DON'T overcook them! They are not a cake so the skewer isn't meant to come out clean. They keep cooking after removing from the oven too and most people end up over cooking them.
6. how do we buy your brownies?
Nikki: Buy them though our website, on Amazon.co.uk, at Cafe24 in Chipping Norton, Cotswold Foodstores in Loughborough, Hacketts2go in Witney, Chomsky's in Witney and at many food festivals, country fairs and shows in our local area and further afield!