Tag Archives:
Youngs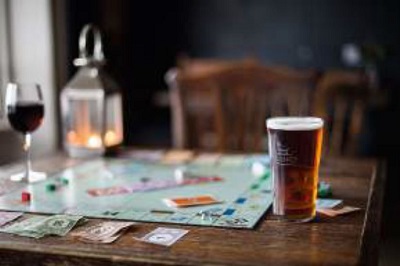 Free whisky tasting? I'm so in! Pull a sickie Monday or book it off or just LEAVE WORK and get to this amazing free event. When January is going to be cold and wet and miserable Young's brings you a ...
Comments Off

on Young's #HouseofHappiness Breaks the Doom and Gloom of Blue Monday for FREE
Facebook
Subscribe
Check out my Recipes, Reviews and more!
Links on this Blog
All links on this blog are editorially given. Do not contact me for link exchanges. Reviews do not guarantee links. I do not add links to articles already written unless I want to, and any requests to do so will be refused (and may result in the review being withdrawn). I reserve the right to remove links from reviews at any time for any reason including but not limited to whim. I am not your link bitch, don't try and treat me as such.
Grammar Warning: I am clearly aware that my grammar is sub par. Please excuse any typos or miss-spelling of words you may come across when reading this blog. There is no need to write or notify me. Thank You Kindly.



Went to the brilliant #cookbook launch for @renbehan new Polish cookbook Wild Honey & Rye which was held at @balticrestaurant The recipes are absolutely amazing with tried and tested recipes developed by Ren and I'm sure inspired by her mum. We all need a mum like mine and Ren's to keep proper cooking alive!
BUY HER BOOK! You won't regret it - even the desserts were outstanding despite the lack of chocolate 😉
.
.
.
#cookbooklaunch #cookbooklove #renbehanfood #renbehan #wildhoneyandrye #london❤️ #london🇬🇧 #cookingwithlove #cookinglover #instabooks #instacookbook #cookbookgram #cocktaillover #cocktails🍹 http://ift.tt/2fmvzTp




Forget #rubychocolate and #goboldwithvalrhona I got to try out the new #Valrhona couverture in strawberry, passionfruit and almond at the Classic Fine Foods #tastelab and it was AMAZING! They removed the milk powder and vanilla from white chocolate and added in a powerful punch of flavour! The almond was flavourful without anything artificial or too much sweet. The strawberry was an intense berry blast and the passionfruit was extremely flavourful. It was absolutely brilliant to spend the day with @luke.frost at @the_taste_lab along with other #cerclev chefs. Now @samthechocolateman has to create our inventions!
.
.
.
#chocolate🍫 #couverture #cocoalove #cacaolove #whitechocolate #goboldwithvalrhonafruit #gobold #valrhonacerclev #chocolatelove #patisseries #passionfruit #strawberrys http://ift.tt/2xjPmgy
This Site Uses Cookies for Analytics
If you don't want to be analyticsalised with a cookie from Google, best pop off to another site.