Tag Archives:
Dick Taylor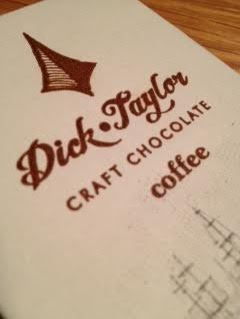 Dick Taylor has been on my radar for a while. Quite aside from having reviewed them before, they are magicians – creating something absolutely beautiful from something potentially toxic :-) They are amazing and according to their website, their chocolate ...
Dick Taylor calls themselves "small-batch chocolate maker".  They are using "fairly traded organic cacao".  They are then hand-roasting (as in they are not relying on an automated process – they aren't holding pans over fires!) beans then cracking, winnowing, stone ...
I am a fan of the Dick Taylor range. I have no idea who Dick Taylor is but I know they treat their beans with love and the kind of attention that only microbatch makers can. I have experienced their ...
Comments Off

on Dick Taylor Fleur de Sel & Dominican Republic 74%
In Arcata California is a small "craft chocolate" maker using organic beans, organic cane sugar and some of the most beautiful bar moulds I have ever seen.  Dick Taylor is a name many of you might not be familiar with ...