January 13, 2014
Coffee Chocolate from Dick Taylor Craft Chocolate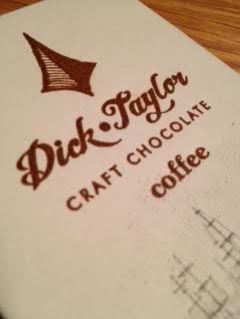 Dick Taylor has been on my radar for a while. Quite aside from having reviewed them before, they are magicians – creating something absolutely beautiful from something potentially toxic 🙂 They are amazing and according to their website, their chocolate takes around a month to make. Holy crapadoodle… a month. I can't imagine spending a month making something to eat in hours… errrr… days (ya… I spend days savouring chocolate… honest!) and these guys not only do that, they have the most beautiful and precise molds that allow for absolutely no air bubbles. It is a thing of beauty to behold one of their bars.
I love Madagascan chocolate and I love Dick Taylor craft chocolate and so the addition of coffee seemed a trivial detail. I went for it and bought one of these elusive bars. Not available on the website, I had quite literally heard a rumour about it and begged to be sold a bar. I'm that much a fan that I act on rumours and I actually hear them. Yep… Chocolate rumour mill 😉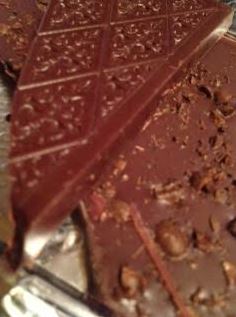 The smell is coffee with chocolate without one overwhelming the other. The chocolate on this bar was delightful and rich but with the coffee in there as beans it was subtle. I didn't get the usual tingling cheek which says acidic to me but I don't mind.
The coffee is subtle – it is there in the background. A light roast without too much oil, these beans are clearly carefully selected to enhance the chocolate and balance it without overwhelming. The coffee is so subtle it is difficult to describe. It is like the coffee fairy came along and breathed a sweet fragrant breath of coffee into the perfect chocolate for the job.
There are whole beans in here – there's no getting around that. One got caught in my throat… ya… so it isn't perfect 😉 but it is delicious. I think this is an outstanding example of subtle flavour done right. Despite the bean being in the chocolate and giving it a really coffee smell, the flavour isn't of over roasted/burnt coffee and it balances perfectly. The chocolate is the absolutely perfect match for it and the flavour is impressive without being too strong.