Category:
Interviews
An interview with the lovely Paul Wayne Gregory of Paul Wayne Gregory Chocolates about his chocolate and his passion for pastry.
Some of my favourite chocolate in Toronto is Stubbe chocolate. I absolutely love their blood orange chocolate truffles and I love their chocolate so much I bought it as favours for my younger sister's wedding. No higher praise is possible.  ...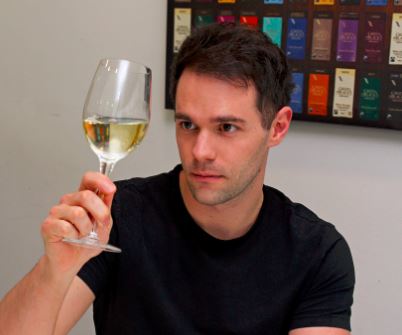 I'm guessing that since you're reading this blog you probably like, or perhaps even love, chocolate. It is that piece of delightful deliciousness that absolutely makes everything you go through worthwhile. Wouldn't it be awesome therefore to have a job ...
Comments Off

on Interview with Brandt Maybury Taste Specialist at Green & Black's
It was a frosty day when I went to BlueBasil Brownies. The whole world had been turned a beautiful pristine white. It was like something off a Christmas card. The whole world was covered in a beautiful frost. The farm ...
One of the seemingly toughest people on himself as a chocolatier, Patrick Smets of Ambiance Chocolat in Toronto makes some of the BEST chocolates around.  Why? He uses Valrhona and Michel Cluizel chocolate.  By starting with some of the best, ...
Interviewing Damian Allsop was a real pleasure.  You can tell he has a passion for chocolate and importantly MILK FREE CHOCOLATE.  Yep – all you lactose intolerant people can have some of the finest chocolates available from this lovely man.  ...
Comments Off

on Interview with Damian Allsop of Damian Allsop Chocolate
This interview with Artisan du Chocolat's Gerard Coleman was taken in March 2010 at the Southbank Chocolate Festival which happens regularly twice a year.
Comments Off

on Artisan du Chocolat's Gerard Coleman – A Chocolate Interview