May 31, 2010
World Demarquette Pure Blend 65%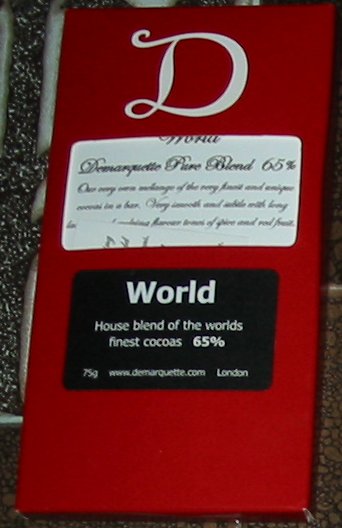 I bought this chocolate bar some time ago and finally got around to trying it out.
The flavour is delicate and pleasant and not at all too earthy or leathery.  It was slightly flat in my mouth but it was still a smooth, delicious taste.
This is definitely a blended bar and that comes through in the interplay of flavours in the mouth.  The smooth, creamy taste is almost too creamy for a dark chocolate bar as though it is trying to compensate for something or balance out the darkness.
This is probably the kind of dark bar someone who enjoys milk chocolate might like.  It would be a smooth and easier introduction, without the sometimes sour, drying flavour some dark chocolate has.