October 16, 2014
Wilkie's Chocolate Amazonas 75% Stone Ground Chocolate Reviewed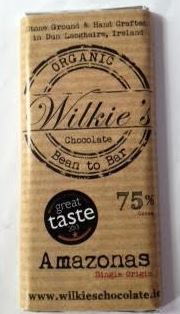 There seems to be a lot of new chocolate makers popping up all over the country. Wilkies Chocolate is, as any microbatch bean to bar company is, a very small chocolate making business based in Dun Laoghaire, Ireland. Wilkie's create their chocolate from organic sources which they are in cirect contact with according to their website. They say they only source and use Criollo beans sourced from South America but I don't know how they can be sure since genotype criollo has been found in pods that look like Forestaro and genotype trinitario has been found that looks like criollo. They also are currently apparently using stone-ground techniques but the chocolate is deceptively smooth for that.
Despite the small size, great things are possible as chocolate is an amazing thing, One of the most important things to be careful of with cocoa beans is that they are close to uniform and if not to roast carefully. Also with chocolate it will take in every flavour close to it so if you grow with bananas it will taste of bananas.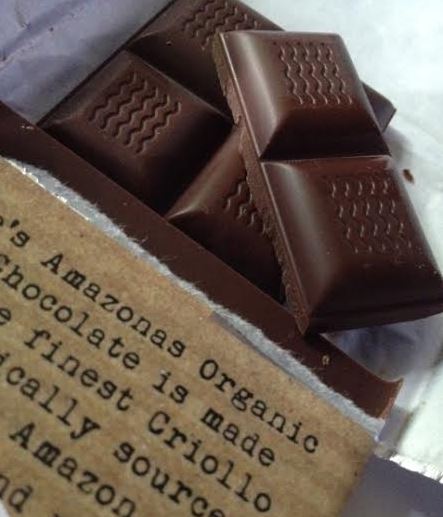 This is a smoky, intense chocolate that really knocked me back a bit. The flavour is intense with raw nuts coming through as strongly as an almost red fruits flavour. There is a light acidity but at the finish a distinctive drying sensation – a quality I associate with bitterness. There is an edge of what might be bananas in the yellow fruit range but it isn't my favourite flavour so I can't say.
Overall this is pretty intense bar and not my favourite flavour profile but if you like what you've read then you're going to love this bar!
I bought mine from Selfridges chocolate library but you can buy it online from chocolatiers.co.uk