October 30, 2015
Why Not Notts? Nottinghamshire is About More Than Sherwood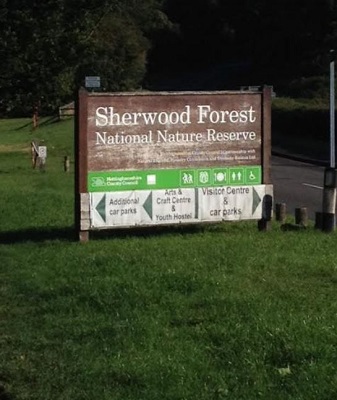 I think like many North Americans I have a bit of a soft spot for Nottinghamshire. Not because of the county itself, but rather because of its connection to the myth and legend of Robin Hood. Having seen Robin of Sherwood on TV with its rather more fantastical version of the Robin Hood legend, I have always wanted to visit Sherwood Forest.
My husband, who went to the University of Nottingham, is not a fan of the county. When pressed, he took me to Novacon, a fan-run SF convention which, unsurprisingly from the name, happens in November at the (not so glamorous) Park Inn. He has flat out refused to take me to Sherwood Forest, calling it "a bit small", and does not see the county with my romantic eye. I don't see the areas outside the City of Toronto the way he does so I guess we're even 😉
But if I'm going to drive for three hours across country I want to do more than walk through a forest and visit a visitor's centre. The pressing question is: what does a foodie do in Nottinghamshire? While each county has a regional speciality like cheese and beer, what does Nottingham have to offer the foodie tourist – and how expensive is it really?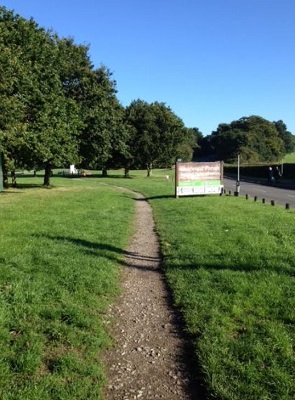 First and foremost, there's a lot of Nottinghamshire which extends beyond the city of Nottingham and Sherwood Forest (surprisingly to many I am sure). There is gorgeous countryside with rolling hills, bike paths through National Trust parks, and mobile reception dark zones meaning if you go for a bike ride with the kids, they can't snapchat, whatsapp or whatever their friends (and nor can you). The county seems lousy with amazing publically accessible gorgeous green areas which you drive past as you journey from place to place. My adventure started at the southern tip of Sherwood Forest and continued north right into Derbyshire.
I drove from my home in Oxfordshire (making sure husband was well stocked for his intensive rugby-watching weekend) north, north, north. There are plenty of rail links but I'm lazy 😉 so I took our one small car on a big journey. I passed by the famous Melton Mowbray, home of pork pies, with nary a glance as I progressed towards Sherwood Forest. I was staying at the Forest Lodge, a quaint pub and B&B that is perfectly placed for anyone journeying to Notts for Sherwood, positioned as it is at the tip of the forest.
The pub has a gorgeous warm atmosphere with the restaurant offering a more formal and regal feel. The rooms themselves are well appointed but the real reason you've probably come is for the beer. The Forest Lodge has a beer custom-brewed for them by the Wellbeck Abbey (think Downton Abbey) brewery. It's wonderful to have a beer made by a nunnery for a change in the UK. You've also come for the food whether it is the amazing starters or the delicious mains, you'll want to finish it off with some local ice cream. This inn prides itself on sourcing local ingredients for everything they can. Why go to a chain when you can stay at the foot of Sherwood forest and taste the local delights?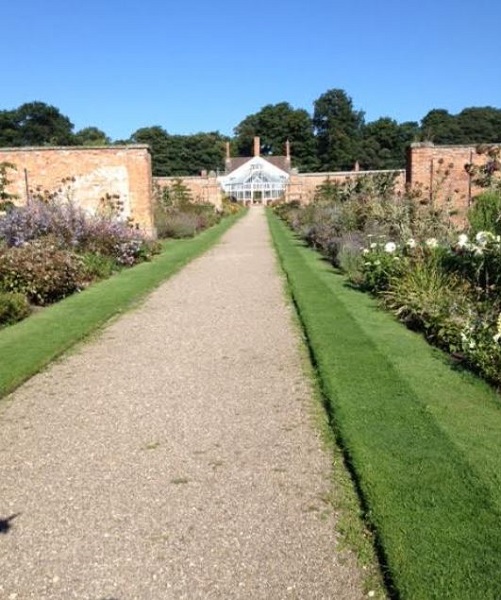 In the morning after a lovely cooked breakfast in the amazing restaurant which looked more like a medieval banquet hall, I set out through Sherwood Forest off to Clumber Park. The actual area of Clumber Park is huge and managed by the National trust. They own the head gardeners house and the manor gardens. In fact, you can visit the Walled Kitchen Garden and meet the gardeners who are all extremely passionate about maintaining the gardens as they would have been for the Duke. The colours of the coat of arms is reflected in the ornamental planting and the garden is home to 100 varieties of rhubarb as well as around 120 varieties of apples. The construction is amazing with walls perfectly directed to capture the most sun and heat the various fruiting trees, the gardens themselves at a gradual slope to move the cold air out of the garden and the greenhouse is one of the largest glass greenhouses in the UK. Everyone is passionate about the walled kitchen garden as well as the plants and there are many examples of beautiful straight trained apple and pear trees along the walls. An absolute testament to the skills and ability of the gardeners. I cannot to this area justice and really do recommend spending half a day there. Rain or shine it is a marvel.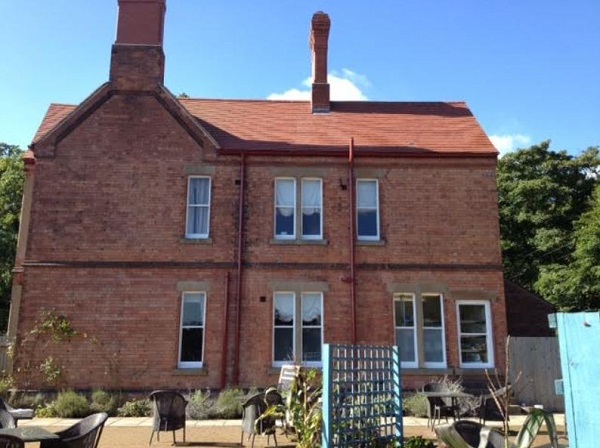 I then went up to the old head gardener's house which is now a tea room. It is absolutely gorgeous with two different rooms to take tea in, reflecting two different styles of décor which makes it especially fun. The cakes are all baked fresh on site and the afternoon tea is inexpensive and absolutely filling. The outdoor patio continues the kitchen garden theme with ornamentals planted everywhere. The day I went the weather was glorious and yet the tea garden was not full which I thought was surprising given there was no entrance fee to go to the tea room and prices were extremely reasonable. The parking was plentiful too so really there is no excuse for you to not visit the head gardener's house for a spot of tea and a slice of cake now is there?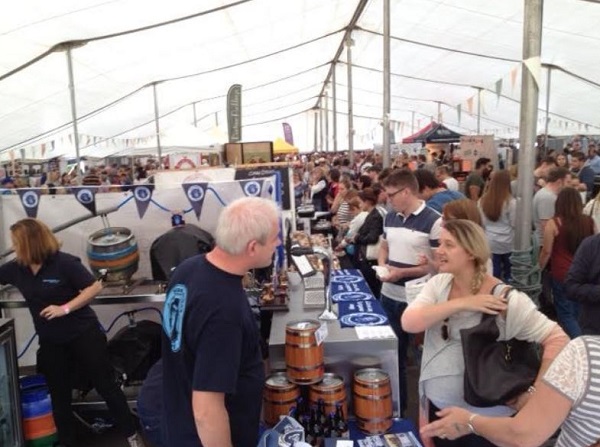 I then walked over to the Clumber Park food festival to see what that was like. The food festival was an amazing experience with local artisan food and a few familiar faces. One of the highlights for me was the local Steampunk Gin and the local Wellbeck Brewery where I got to taste even more of their beer (tiny samples but I was driving). There were free massages, live music, demonstrations and the School of Artisan Food was putting on three days of experiences which were always sold out for the kids, and often for the adults too! It was not too full but it was a record-breaking year for attendance. The parking was plentiful and the experience was amazing. For VIPs they got special closer parking and a goodie bag which included a snuff box of Maldon Sea Salt – something I've wanted to get for awhile 😉 I ended up heading to my new accommodation in the light so I could check in before dark (and before dinner).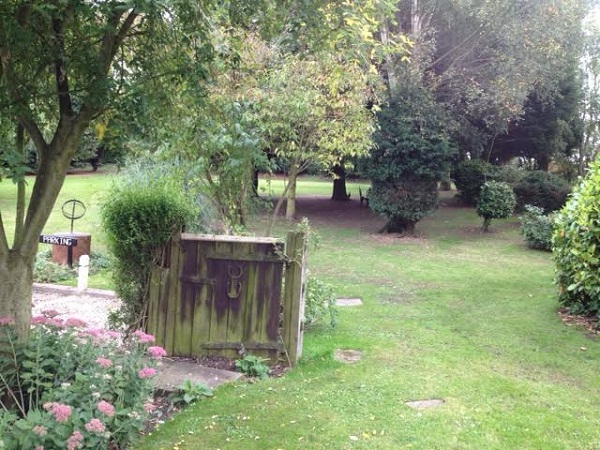 The second accommodation at Brown's B&B was breath-taking. From the perfectly landscaped garden area to the individual cottages for people staying there, this was the most amazing B&B I have ever stayed in and super cheap. The beautiful surroundings of the garden were perfectly kept. It was like being taken back in time a bit and visiting a stately home with the perfectly manicured garden.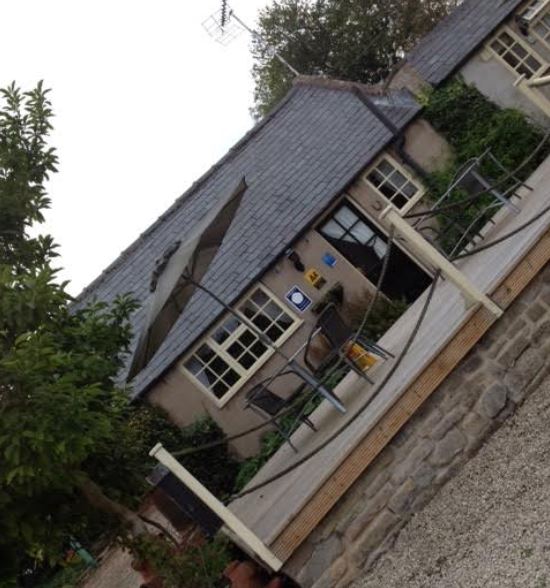 The rooms were actually little cottages and each one has a four poster bed. The bathrooms are luxurious right down to the White Company toiletries and the rooms are absolutely gorgeous. It is five star luxury for a one star price. I couldn't stay long so after watching the Chef Exchange program on TV (this time involving Amsterdam), I popped off to where dinner had been organised at the Elm Tree pub.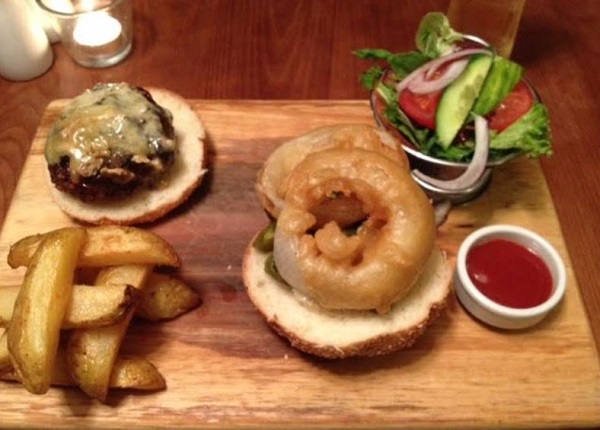 The Elm Tree pub is run by a young man (I can say this as he's under 30 still I believe) and his wife. The night I was there he was working front of house but apparently he usually works in the kitchen. The place was absolutely full and apparently this is a normal state of affairs for this place, speaking to not only the quality of the food but the welcoming atmosphere. The menu was extensive and so I was guided to order the tomato soup made from tomatoes which was made from tomatoes which they had grown out back. The burger I ordered was listed as the favourite and was a unique challenge including hot peppers, onion rings and more plus a massive bun. A challenge I accepted but was defeated by. Having been defeated by the main I eschewed dessert but given what I saw parading by me frequently, the desserts looked absolutely delicious. I was amazed at what this pub had to offer and stuffed to the gills I decided it was time to sleep off the days adventure.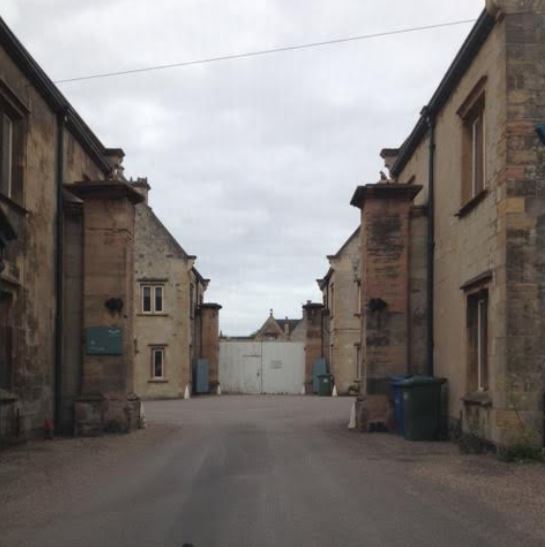 The breakfast at Brown's B&B was posh but relaxed, with fresh flowers on each table, cut glass for the juice and local bacon and sausages from the local butcher purchased the day before. It was such an amazing stay I didn't want to leave but I had a course to get to and so the owner helped me by leading me in his car through the maze that is the Wellbeck estate to where I needed to be and thank goodness he did because I would have been lost otherwise! I want to go back there one day but it was on to the chocolate-making course run by award-winning chocolatier Stephanie from Boutique Aromatique as part of The School of Artisan Food.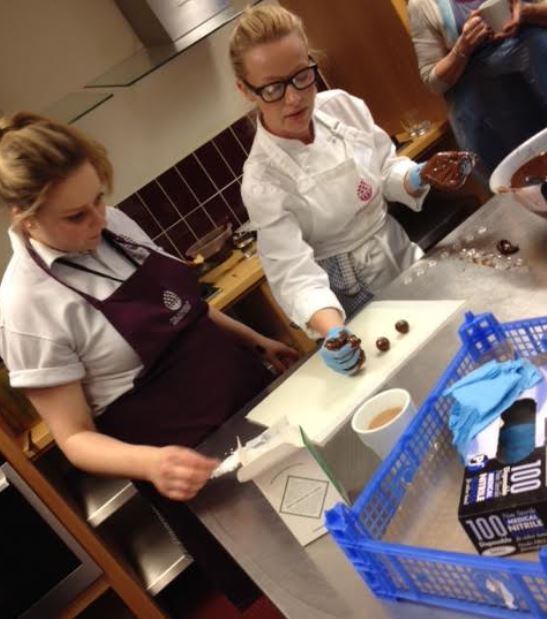 While I have been on a large number of chocolate making courses before, they have always been short and sweet (figuratively and literally). An hour or so and then you walk away with some goodies you sort-of made. The longest was probably at York Cocoa House but this full day course did a whole lot more and we did something I have feared for years – we made SALTED CARAMEL. Now, anyone who has watched the Great British Bake Off knows that this is no easy feat and is prone to mistakes. I'm terrified of a solid lump of burned caramel in the bottom on my pan and so it was amazing to be able to make some in a safe and monitored environment. I've never achieved that before and so it was absolutely wonderful to finally overcome my fear. Seriously – just BOOK THIS COURSE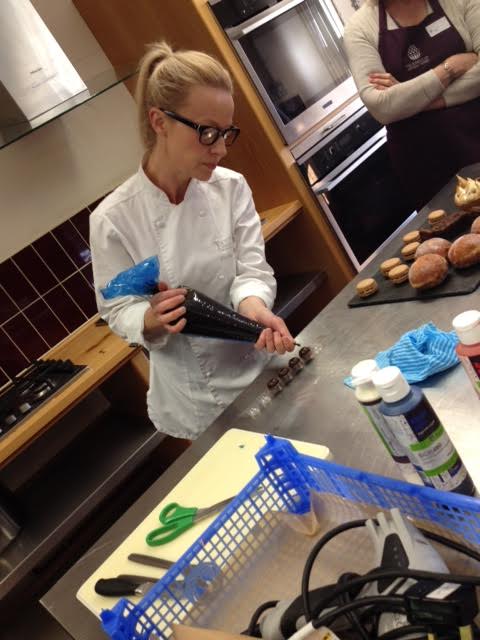 In addition to that, we also learned about tempering the easy way, making ganache, proper enrobing, and how to get a shine on chocolate. We made truffles, bars and salted caramel filed balls of Valrhona chocolate as well as tasting four different chocolates and learning about crystallisation. This was what a chocolate course should be – an excellent introduction and practical hands-on experience, combining theory and practical learning to leave everyone a bit closer to being a master chocolatier (after a few years of practice 😉 ). The day was over way too quickly and I was back in the car home having to leave the School of Artisan Food and it's huge number of great courses behind.
Overall I cannot understand why my husband doesn't like Nottinghamshire. It's the home of Robin Hood, where the stately home and manor still exist and you can step back into the past everywhere. It is the home of artisan skills where a landowner has created a prosperous area, bringing Downton Abbey to life for everyone who wishes to visit. It's romantic and practical and I'm going to force husband to come back with me for another long weekend away 😀