June 7, 2016
A Trio of Soma – Madagascar, Bachelors Hall and Guatemala Dark Chocolate Bars
These tasting notes have been hanging around forever so I thought it was about time to give them an outing with their respective old pictures!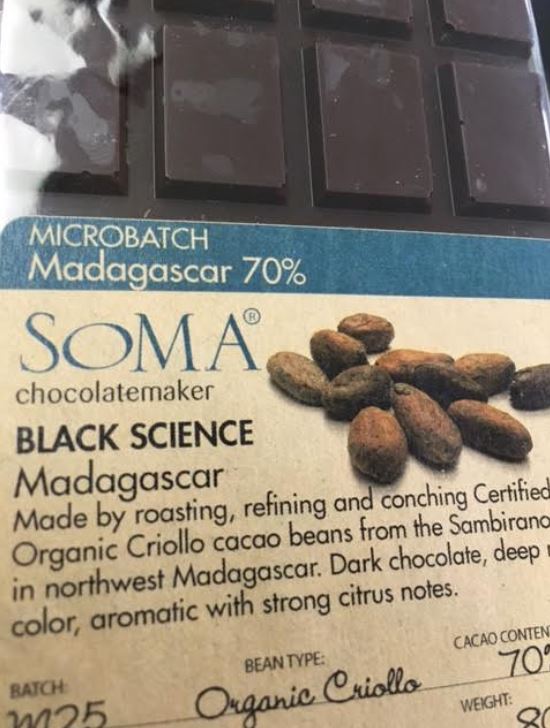 Soma Madagascar – One of my favourite origins, I was really looking forward to trying this one. It has a typical nose of a Madagascar bar. There is something about that combination of rich chocolate and ripe red fruits that I just love. Moving on to try a taste, the taste is very typical of Madagascar chocolate – rich chocolate flavour with light acidity and delicious ripe red fruits. Long finish. Brilliant beans perfectly made into chocolate.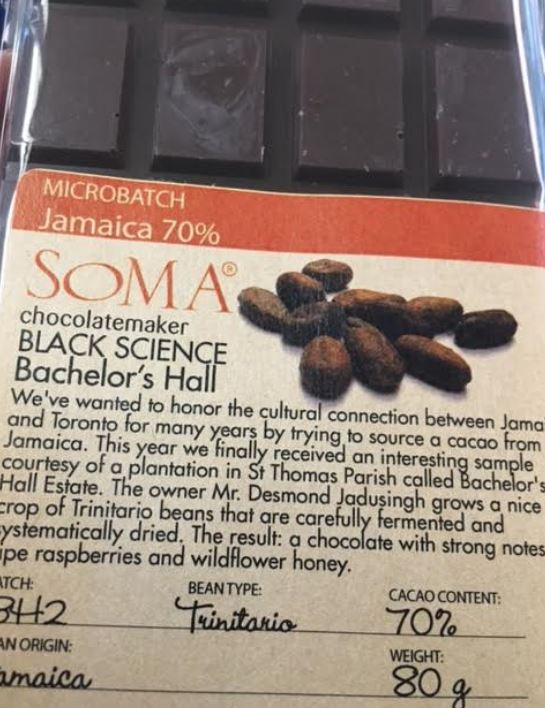 Bachelors Hall – So this chocolate is from a specific estate in Jamaica. It was an attempt to bring together the connection between Toronto (where Soma is based) and Jamaica and the St Thomas Parish plantation called Bachelors Hall was selected. I have to admit that the nose is weird – like tobacco with honey. Very earthy nose. On the palate the taste is slightly sweet but earthy with a light nose of tobacco and gentle earthiness – there is a warming sensation in the back of the throat almost as if there was tobacco contact. Very earthy, very rich but not bitter. They have raspberries and wildflower honey but, you know, different strokes 😉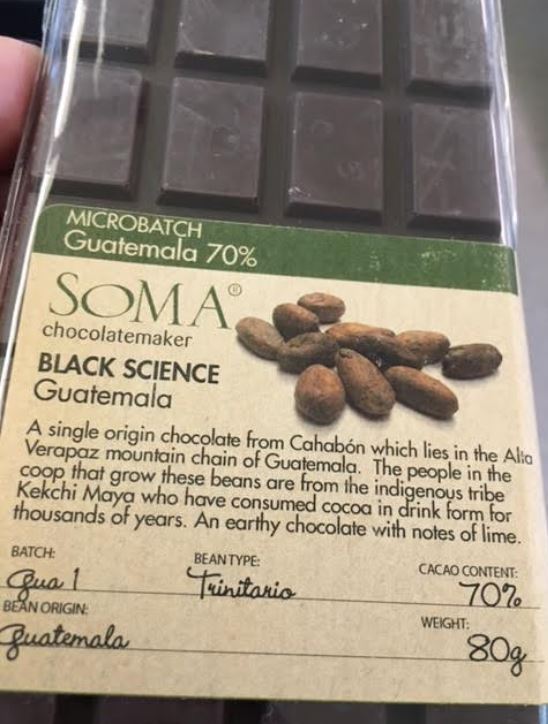 Guatemala – This is from the Alia Verapaz mountain chain in Guatemala. The beans are grown by the indigenous Kekchi Maya indigenous peoples who have consumed cocoa as a drink for thousands of years. There are sour notes on the nose with a nib-taste like not quite roasted nibs. This continues into the bar where the flavour is very typical of the bean I would guess. There is a larger particle size in this bar but the most outstanding quality is probably how close to the bean they are getting here. Earthy, rich, deep and not bitter, this is a rich chocolate you can't have too much of.
So these three tasted very different and are all equally brilliant depending on what you look for in a flavour profile!