June 10, 2016
Easy Chocolate Marbled Meringues with Chopped Hazelnuts Dessert Recipe (UK/US Instructions)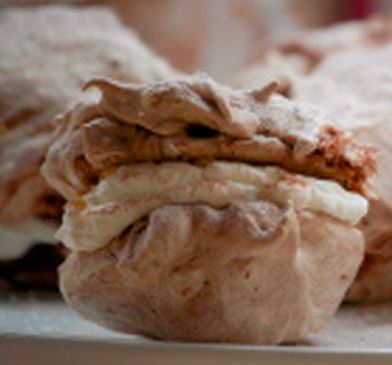 Ingredients:
4 medium egg whites
175g caster sugar
75g toasted chopped hazelnuts
1 1/2 tbsp of cocoa powder
250ml double cream
50g sugar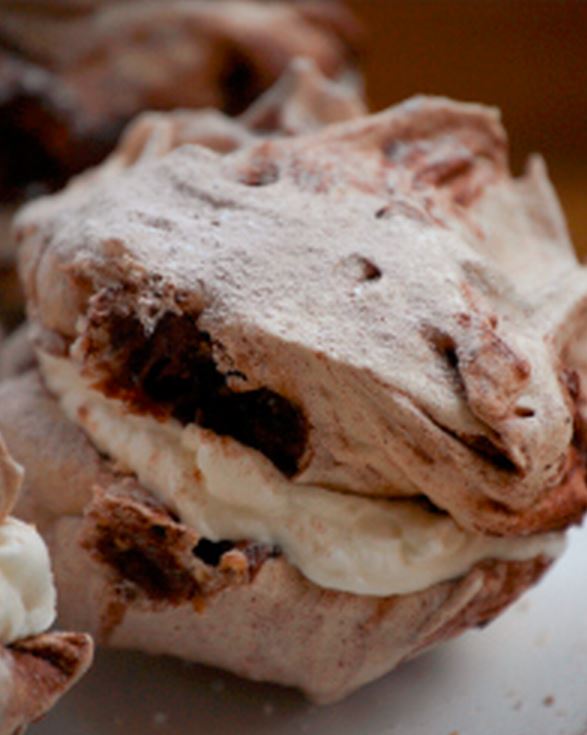 Method:
1. Preheat oven to 140c (275f) and line two baking trays with baking parchment paper
2. Put 50g of hazelnuts in a food processor and blitz them until they are chopped up into fine pieces.
3. Whisk medium egg whites with a hand mixer until soft peaks form (they will still slump after being made) then add 175g sugar slowly while whisking until stiff peaks form (you can hold it upsidedown over your head and it doesn't move)
4. Use a large *metal* spoon (wood is too think and will deflate meringue) to *fold* (VERY gently incorporate) the chopped hazelnuts into the meringue. DO NOT MIX too much as this will ruin the meringue.
5. Using a fine mesh screen, dust cocoa powder into the meringue blend (now with added hazelnuts) and fold using only 3 or 4 turns of the spoon to create the marbled effect. Otherwise they won't be marbled but do expect some clumped areas. These may break through or cause different textures in your meringue. This is normal.
6. Now use a table spoon to create small balls of meringue and carefully place them on the baking tray. Once placed, gently and lightly flatten slightly with the back of the spoon you just used.
7. Place the meringues into the pre-heated oven for 1 hour (this is at a very low heat).
8. Turn off the oven and let meringues sit in oven until the oven has cooled.  Consider leaving them to cool in the oven overnight which will be perfect – just make sure the oven is off first!
9. Whip the double cream with 50g sugar with a hand mixer until it forms soft peaks.  Do not over-whip.
10. Carefully and gently spread the sweet cream onto the flat slide of one meringue and sprinkle with a few chopped hazelnuts. Use second un-creamed halfh as top of sandwich.
I recommend you consume these soon after making them as the cream will make the meringue soft and ir will eventually break down. If you are trying to reduce the sugar in your diet, remove the sugar in the double cream and just whip it. This recipe *will* work without the hazelnuts but a relative had hazelnuts to use up and soooo… 🙂