November 21, 2011
Southbank Tea and Coffee Festival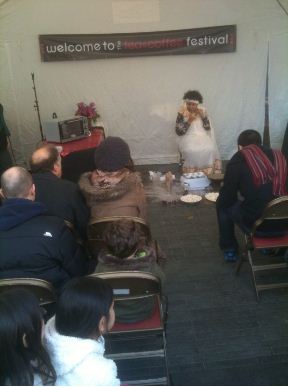 On a sunny weekend in November, the Tea and Coffee festival happened almost as a precursor to the Chocolate Festival in London (also in Oxford and other cities).  This festival saw a variety of coffee supliers from all over selling their samall batch, hand-roasted coffee beside exotic tea merchnts (as well as Typhoo tea), home baked goodies and the essential Jaz and Jul's hot chocolate.
Individual hand roasters such as Dark Fluid were demonstrating how to roast at home (apparently 8 days before you want to use it) as well as selling their beans and selling cups of delicious dark fluid.  Tea merchants such as the East Indi company were selling both pre-prepared tea with rum and condensed milk as well as tea kits to make your ow exotic flavours at home.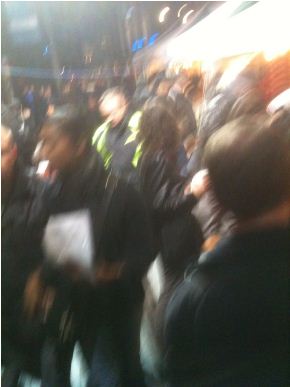 Central to the festival was the demonstration tent where I was able to catch an Ethopean woman demonstrate 'women's work' of hand-roasting and preparing coffee. Far from being menial, this is a sacred task, allowed to be performed only by women and is part of what brings the community together.
The tea and coffee festival had a great vibe all day, with constant crowds on the Sunday when I went and when I enquired about previous days, despite it being between pay days, it was still active and exciting.  I have to admit I'm very much looking forward to the Chocolate festival to catch up with chocolatiers and see what beautiful things they have come up with for the holiday season.