January 31, 2012
Seventy Percent Chocolate Flavours Monthly Flavour Journeys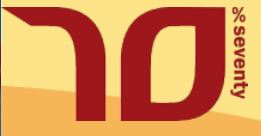 I know from chatting with people that some would love to know more about chocolate and chocolate tasting but it isn't easy to find places to learn.  Tasting anything professionally takes training and most just want to understand chocolate better.
Seventy Percent has been doing a lot of work over the last decade to elevate the awareness in people of fine chocolate and they have taken this a step further and created an evening chocolate tasting session that is specifically dedicated to people new to tasting chocolate – or indeed any food.
I attended the forest fruits edition which was a great introduction.  We learned about slow and fast chocolate tasting and were educated about trusting our palette. We tasted all sorts of raw flavours before trying ever more chocolate and then tried all sorts of chocolate. We got to try plain bars, filled chocolates and Martin made us all a ganache while we watched.
As a beginner introduction to how to taste and enjoy chocolate or any food really, I think this is a great course and if you can you should take the opportunity to book yourself on one of the courses. Educational and informative, you also get to try some amazing cocktails and maybe even a boozy hot chocolate!
Next up is tropical then spice and then citrus so there is something for everyone.  To book a place or give one as a gift, please visit the Chocolate Flavours site