August 16, 2012
Rozsavolgyi Csokolade Porcelana Chocolate Bar Review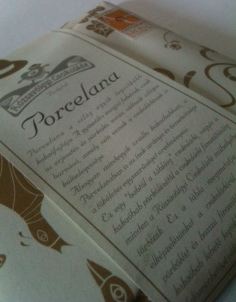 Not only have I received some Rozsavolgyi chocolate before from the company themselves in my Choclate Week goodie bag, I also received a bar of their Porcelana chocolate from chocolatiers.co.uk which I duly placed in careful storage.
Rozsavolgyi is a Hungarian chocolate maker and I was informed that they use Amedei for their filled chocolates though I am unsure if they use it for their bars. In fact apparently they are a full bean to bar company but as I don't speak Hungarian I couldn't be sure. They got in touch with me and said that they buy cocoa mainly from Cacao San Jose in Venezuela, and limited quantities of Madagascar trinitario and criollo (even less) from Bertil Akesson. I appreciate all the work Amedei do (and all other artisan chocolate makers) but Amedei chocolate has a lot of the character taken out to create a smoother, less extreme chocolate. Mass appeal but less excitement for me and Rozsavolgyi Csokolade isjust way awesome.
According to the package (have you ever types Hungarian into Google Translate? It is impossibly hard!), and this is not an exact translation, the porcelana bean is one of the rarest of the chocolate varieties. The cocoa seeds are white, and only after the fermentation and roasting do the beans change to a light brown, which is the unique colour that gives this chocolate its special name.  I think – some of that is my interpretation of what I think it must have said…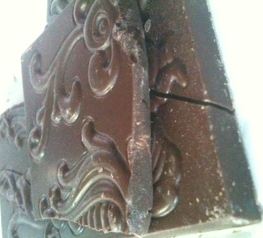 The bean itself gives the chocolate its unique flavour characteristics as most folk reading this blog probably know. There are a lot of steps from growing conditions to fermentation levels to drying to roasting and the very important refining, conching and tempering processes which all have to be done correctly for chocolate to come out in a way we all recognise and expect. Not only that but to compete against the world's best means you have to be outstanding.  This chocolate won an Academy of Chocolate bronze medal in 2011.
So what is this porcelana like? Can it equal Soma? Will anyone?  Well, there is this amazing butter biscuit flavour that immediately puffs up out of the chocolate as you place it in your mouth, but it is only fleeting.  Then raisins with a hint of red fruit come through as the chocolate melts and you get this fudgy melting texture with an incredibly smooth mouth feel. After all that you then get some purple fruit with an amazing chocolate undertone to these amazing fruits all rioting in your mouth.
This is one of the best, if not the best, porcelana I have had the pleasure of trying. Yes, soma is great but this is outstanding. I'm not sure why this only won bronze as it is absolutely outstanding as a single bean bar.