December 14, 2016
Rococo Extreme Canapes Recipes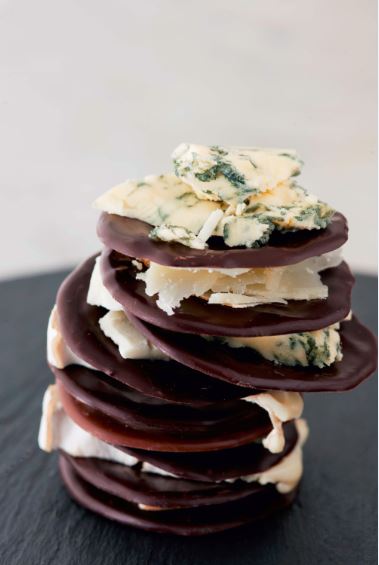 Rococo is one of my favourite places to buy chocolates from when I'm nearby. They have some great flavours, beautiful packaging and they care about cocoa farmers. In fact Chantal at Rococo is the driving force behind a joint venture with the Grenada Chocolate Company creating GruGrococo chocolate bars from Grenadian beans and working directly with farmers to ensure they get paid more.
This recipe is something not only for the holidays but all year around. I've eaten these extreme canapes (not all of them) and they work. Give them a try but remember that creativity is the basis for deliciousness 😉 Photography by James Murphy. Extracted from Rococo: Mastering the Art of Chocolate by Chantal Coady. Published by Weidenfeld & Nicolson
Some of these chocolate and cheese combinations may sound avant garde, but think of parmesan cheese and pear, manchego and quince paste, port and cheese, and then consider the nature of cheese and chocolate. Both are fermented to achieve their complex and stimulating flavour profiles, so naturally sit well together.
Milk chocolate sea salt wafer (as the cracker) and fresh goat's cheese
Dark chocolate passion fruit wafer and taleggio
Dark chocolate mint wafer and pecorino
Dark chocolate ginger wafer and feta cheese
Dark chocolate wafer and Stilton
Dark chocolate wafer and Camembert
You can add zested lemon and cracked pepper to the fresh goat's cheese to add an extra dimension.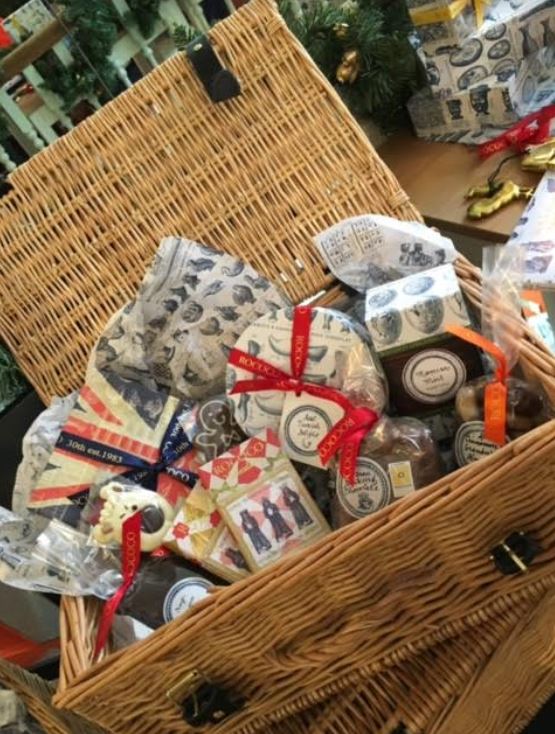 Rococo have a beautiful and varied array of Christmas treats. There are quality Santa hollow figures, baubles, chocolate 3D trees and of course epic baskets. They have always innovated around Christmas and everything is made to a high quality.