July 21, 2014
NATIONAL AFTERNOON TEA WEEK 11TH-17TH AUGUST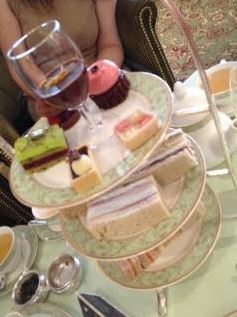 In 1840 Anne, the seventh Duchess of Bedford, started requesting tea, bread and cake at 4pm to stave off hunger until dinner, and soon after afternoon tea became a much-loved, quintessentially British tradition.
National Afternoon Tea Week celebrates this great heritage with a week of activities, themed menus and offers in hotels, restaurants and tearooms across the UK in August.
Whether you're an afternoon tea aficionado or yet to enjoy the delights of delectable treats with tea, during National Afternoon Tea Week you'll be able to enjoy 25% off a range of afternoon teas. Iconic afternoon tea destinations already taking part include The Dochester, Kettners, Sketch and The Corinthia Hotel London with many more to be announced shortly.
Keith Newton, founder of Afternoon Tea Week, says 'We created Afternoon Tea Week to celebrate this most British of dining traditions and to give tourists and locals alike the opportunity to step inside and experience some of the country's most exquisite afternoon tea venues. From famous five-star hotels in London to a castle in Gloucestershire, luxury stores to double decker buses, there's something for everyone.'
Find out what's happening in your region on afternoontea.co.uk, the online home of afternoon tea.