May 24, 2012
Mocktail O'Clock with Welch's!
I love a bit of wine (a lot of wine…) but I also like to have options which are not necessarily alcoholic. Maybe I'm just thirsty, maybe I haven't eaten, maybe I have a heavy work day the next day – whatever the reason I may want to abstain from alcohol without abstaining from 'drinking'. I've always loved Welch's for their purple grape juice – a dense grape juice that is like wine only non-alcoholic. Well, those lovely folk at Welch's have seen the demand and have created two new amazing juices. I got to try both and some absolutely brilliant mocktails that I think you'll absolutely love.  They were kind enough so send me not only the mocktail recipes I loved but a bit about each of the new juices. Head over to the supermarket and indulge your guests in some delightful drinks this summer!
Delightfully refreshing, 100% Pure Rosé Grape Juice includes a blend of White and Red Grapes for a wonderfully uplifting taste, bursting with flavour. Best served chilled for a revitalising experience, it's a healthy substitute to wine during those nights when alcohol is off the menu.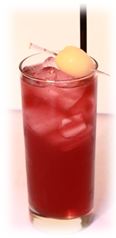 Rosé Lychee Cooler
This is a delicate blend of lychee juice, fresh lime and Welch's Rosé Grape Juice with a tropical edge. Perfect for a summer pick me up; this mocktail will cool you down after a long, hot day!
Ingredients
25ml Lychee juice
200ml Welch's Rosé Grape Juice
2 Squeezes of Lime
Cubed ice
Garnish – Lychee
Glass – 12oz Highball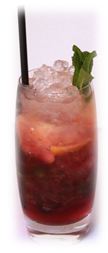 Rosé Summer Garden
This is a light and refreshing take on a non-alcoholic Mojito and is perfect for summer BBQ's. Just replace the rum with Welch's Rosé Grape Juice for a party special with a twist.
Ingredients
2 Lemon wedges
1 teaspoon of sugar
5/6 mint leaves
200ml Welch's Rosé Grape Juice
Topped with soda (50ml)
Crushed ice
Garnish – Mint sprig
Glass – Highball
Experience the equally unique taste of a second new juice to join the Welch's family – smooth and crisp 100% Pure White Grape Juice. Made with a luscious blend of the finest sun ripened White Grapes, this easy going juice is sure to provide delicious refreshment for any occasion.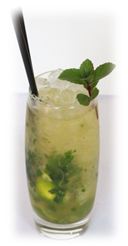 White Grape Mojito
A colourful and flavourful surprise for the eyes, this tasty version of the classic Mojito is fresh & invigorating with its combination of muddled lime, mint mixed up with Welch's White Grape Juice, crushed ice and crowned with a fresh mint sprig. You'll want to drink this all year round.
Ingredients
3 Squeezes of fresh lime
1 tea spoon of sugar
5 mint leaves
250 ml Welch's White Grape Juice
Crushed ice
Garnish – Mint sprig
Glass – 12oz Highball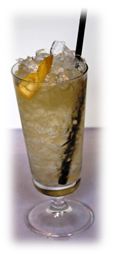 The Bolt Reviver
The flavour of a simple delicate mix of Welch's White Grape Juice and coconut water, it's refreshing and extremely healthy. Combine White Grape Juice and coconut water to create a natural energy drink!
Ingredients
50% Coconut water
50% Welch's White Grape Juice
Crushed ice (could use cubed)
Garnish – Lemon twist
Glass – 10oz Sling
Last, but by no means least, Welch's 100% Pure Purple Grape Juice is made from American Concord Grapes which contain polyphenols, plant nutrients which gives them their deep purple colour, bold taste and antioxidant power. This grape juice has a distinctively fruity & bold flavour, perfect for a taste bud tingling, healthy treat.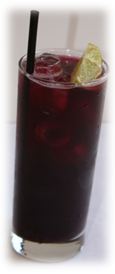 'I heard it through the Purple grape vine'
Great as a late summer to autumn drink, the mix of elderflower cordial and ginger beer also means you will find it at parties during the winter months.
Ingredients
20ml Elderflower cordial
100ml Welch's Purple Grape Juice
100ml Ginger beer
3 squeezes of lime
Cubed ice
Garnish – Lime wedge    Glass – Highball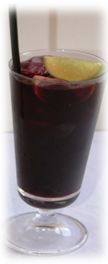 Purple Grape Rain
Full of sophistication & character, this mocktail is simple but lovely. Using Orgeat, a sweet Almond flavoured syrup famous in the bartending world and added in many cocktails, it has a unique bold flavour which complements the fruity robust Purple grape flavour – great for a festive tipple
Ingredients
10ml Orgeat
200ml Welch's Purple Grape Juice
2 squeezes of lime
Cubed ice
Garnish – Lime wedge  Glass – Island
www.welchsjuice.co.uk/ / www.facebook.com/welchsuk