January 27, 2011
Matcha Chocolat China Tea Chocolate Selection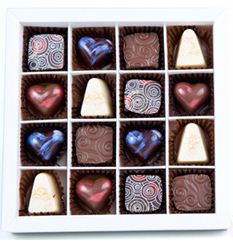 GUNG HEY FAT CHOI! Matcha chocolat has decided to celebrate the Chinese New Year by launching a new dazzling array of chocolate with not one but TWO caramels!  Of the decision to launch this selection, Matcha says "Tea culture was born in China so it only seems fitting for Matcha Chocolat to celebrate the New Year with a selection of chocolates infused with some of China's finest. The 'China Tea Chocolate Selection' is my first assortment of chocolates, which solely focuses on teas from one country. I've chosen teas of the very highest quality that possess a wide range of flavours and hope their pairing with chocolate will offer a genuine taste discovery."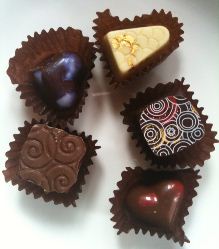 This selection is extremely diverse and the flavours are interesting and yet there is something for everyone.  From the sweet and floral jasmine along with the rose and raspberry caramel through to the lapsang tea, the flavours are each unique and different to experience.  If you can't get enough of the rose and raspberry though, Matcha have a whole box of it for Valentines Day Chocolates. What more could you ask for?  And to the review…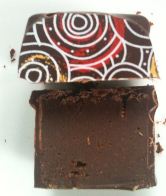 Phoenix Honey Orchid – made with dark chocolate and Phoenix Honey Orchid oolong tea – the unique flavour of Oolong tea does come through in this chocolate.  Oolong tends to have a slightly floral flavour which can be easily overcome by the earthy tones it sometimes develops. In this chocolate there is a strong woody floral flavour which almost seems to have a wisp of smokiness in the mouth.  The chocolate is a subtle support to the floral flavour but lends strength to the woody tones in the floral flavouring making them more prominent.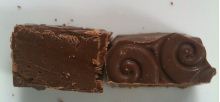 Mint & Green Tea – made with milk chocolate and mint and green tea – the milk chocolate ganache here sweetens the matcha green tea and the mink perks it up.  My favourite chocolate from the Winter Selection has to be the plain matcha in milk chocolate but this was also a delight and likely a more general crowd-pleaser with the fresh mint and milky green tea.   The milk chocolate adds milky sweetness without overpowering the flavours.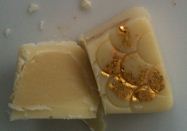 Jasmine Silver Needles – white chocolate and jasmine silver needle tea – I love the way this chocolate has a dragon-scale pattern on top with gold leaf.  Very right and proper for the season and very yummy!  It is no surprise this chocolate was won an award and is my favourite.  The tea used as a base which I reviewed seems to be the best I have ever tried and thus makes the best chocolate.  The floral jasmine comes through the white chocolate clearly, with the white chocolate and vanilla accenting that tea perfectly.  It is very sweet as it is a white chocolate but it is still a delicious, vanilla jasmine tea while chocolate.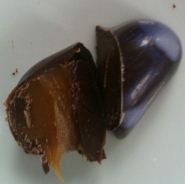 China Rose & Raspberry Caramel – milk chocolate with Chinese black tea, rose petal, and raspberry flavoured caramel – immediately you get the rose scent and flavour and the raspberry plays a supporting role as the flavours develop in the mouth.  The black tea hints at its presence only slightly as it supports the flavours of the rose and raspberry.  I think this is going to be a delightful favourite of many as it reminds me of traditional rose candies but without the cloying sweetness 🙂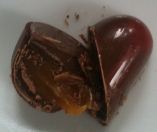 Lapsang Caramel – made with dark chocolate and lapsang tea flavoured caramel – this one I left for last as I know exactly what to expect with it.  The smoky flavour of the lapsang tea is immediately evident, not slowed down at all by the dark chocolate or caramel.  The tea is very high quality and the smoky flavour is the distinctive flavour of the tea.  This one might be a bit much for some people but it is a challenging and yet interesting flavour and may find fans among those of you who favour this type of tea and flavour.