December 18, 2016
From #MarketStreet Perfect @morrisons Sparkling Peppermint Biscuits Recipe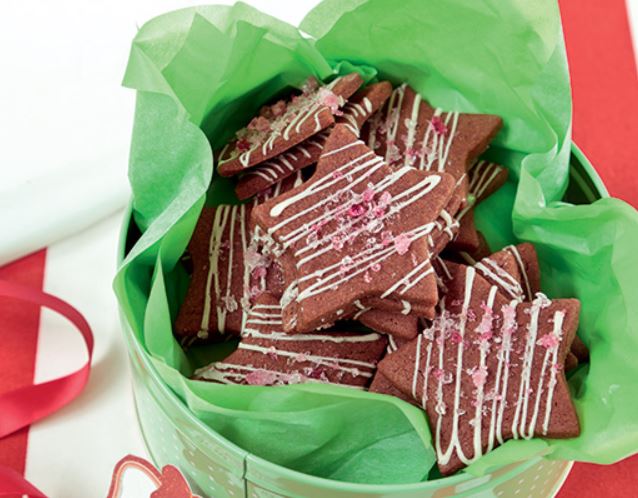 Looking for an edible gift? These sparkling peppermint biscuits are perfect as a festive gift or just to stock up the biscuit tin.
There's something magical in the simplicity of this delightful recipe from Morrisons and it doesn't have to be restricted to Christmas! Morrisons have many more recipes available HERE and they also have a fantastic range of Christmas treats. From the hollow chocolate ball full of treats to amazing pannetone to other treats, Morrisons has really made Christmas a special event more than other supermarkets. Why not get Christmas delivered direct to your home with Morrisons home delivery?
Makes 35 biscuits
Total time required: 32 mins
Ingredients:
200g unsalted butter, at room temperature
200g caster sugar
1 tsp vanilla extract
2 eggs, 1 whole, 1 yolk only
300g plain flour, sifted
30g cocoa powder
1 tsp salt
100g white chocolate, chopped
10 clear fruit sweets, crushed
10 clear mints, crushed
Instructions:
1. In an electric mixer, cream together the butter, sugar and vanilla extract until fluffy. Add the egg and yolk and mix until incorporated.
2. Pour in the flour, cocoa and salt and mix until it comes together as a ball. Separate the dough into 2, cover with clingfilm and chill for 30 minutes.
3. Roll the dough out on a floured surface to 1/2cm thick then cut out stars with a knife or cookie cutter and place on a baking tray lined with parchment. Repeat with the second piece of dough.
4. Chill for 30 minutes then bake at 200°C/180°C fan/Gas 6 for 7 minutes or until just set. Leave on the trays to cool.
5. Melt the chocolate in the microwave for 30 seconds* (or in a bowl set over a pan of simmering water) then scrape into a small plastic bag.
6. Squeeze to the end and snip off the corner to form a piping bag. Pipe the chocolate over the biscuits. While the chocolate is still wet, sprinkle over the crushed candies.
7. Leave to cool for 1 hour then store in an airtight container for up to 1 week.