July 10, 2015
Les Patisserie des Reves White Chocolate Global Collection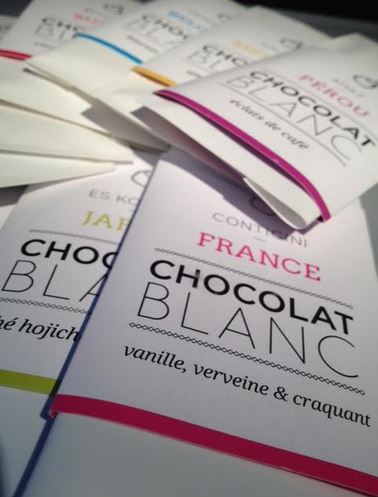 When I asked if I could get a sample of the new chocolate creations from Les Patisserie des Reves I did not expect what arrived. I was, in fact, intimidated by what arrived. I was overwhelmed by what arrived. I reviewed what arrived and then had a slight issue and lost the review and images however by the miracle of modern technology (and IT support) I have recovered them!
Apologies to LPDR London who sent me these bars so long ago before I ran a conference, had a relative taken to hospital twice, had to rush home and got sick.
That aside I was blown away by these bars. I was so blown away that I shared them with a friend's book club to show them – with more than a few white chocolate sceptics in it – that white chocolate could be utterly amazing.
There was an international selection of chocolate and with my pathetically crap French I tried my best to understand what the bars were but could not read the stories inside. Because I'm crap 🙁 Anyway – here are the amazing bars: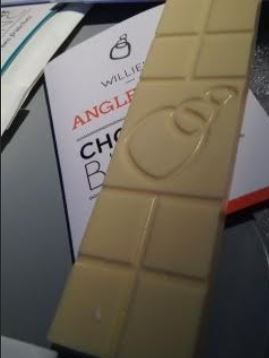 England – Willie – strong origin cocoa smell – Venezuela- clear flavour – little vanilla to muddle – clearly high quality – sweetness lingers.
Japan – Es Koyama – hojicha green tea & crisped rice – green tea main nose – heavy roasted green tea flavour with lots of rice – interesting toasted flavour combined like perfectly toasted bread & sweet green tea.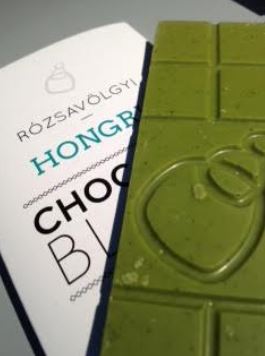 Hungary – Razsavolgyi – fresh herbs – herb notes on nose like a herb garden freshly crushed – sharp & slightly astringent – heavy herb notes like shoving a spice cupboard in your mouth – lingering woody herbaceous notes.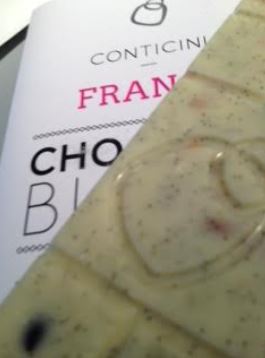 France – Conticini – vanilla, verveine & hazelnut crunch – heavy vanilla on nose – unbalanced – vanilla then verveine then salt from crunch – no harmony – not nice to me but I am sure that there are people out there who will buy boxes of this one.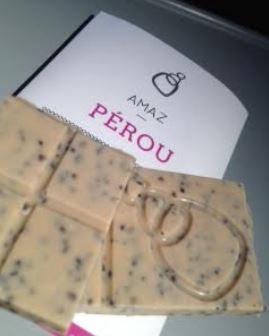 Peru – Amaz – coarse ground coffee – heavy roast coffee on nose – almost burnt – basically chunks of coffee in white Choc. Bit of a heavy roast but not too burnt – pleasant enough for coffee lovers like my hubby.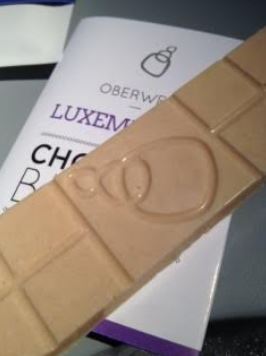 Luxembourg – Oberweiss – cinnamon – light cinnamon on nose – inclusion harmonious – sweet white married with delightful cinnamon to create the perfect bar. More of this one stayed with me and was not shared as much 😉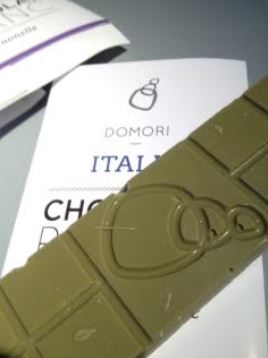 Italy – Domori – mint leaves – chlorophyll on nose with mint – there is a hint of something else (chocolate hinting at a non-deodorised cocoa butter being used) – intensely minty chlorophyll- not quite polo mint – distinctly peppermint – overpowering.
Switzerland – Beschle – lemon & cardamom – light cardamom on nose – little citrus – sour milk is first taste as citrus comes through – cardamom is a late bloomer as the intense citrus assaults your tongue. Really different and interesting flavour.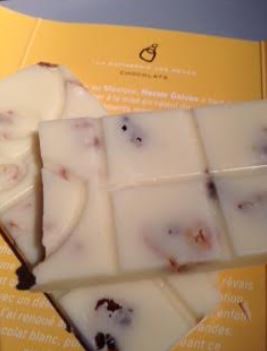 Mexico – almonds & figs – the almonds are a strong flavour with the fig playing second fiddle. Not evenly distributed so each bite is different but that makes it more dynamic and interesting.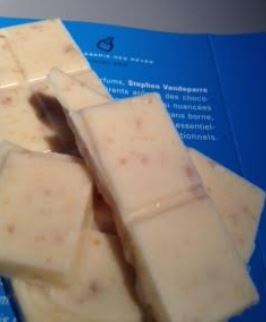 Belgium – Vandeparte – speculoos- not too much of a hint on the nose & not too much cookie in the bar makes it feel more subtle & delightful for sweet lovers. I like the bits of crunchy cookie that are revealed as white melts