November 4, 2020
Laderach – Controversy in Chocolate
In the world of chocolate, we are used to controversy. Fairtrade is often seen as a panacea and almost a mark of ethical chocolate, but it hasn't stopped the slave trade or the use of slaves on cocoa plantations in West Africa. Fairtrade simply guarantees a slightly above market rate, but as a traded commodity the price of cocoa can drop into serious poverty levels and without slaves, cocoa might not be harvested in the volume it is in the Ivory Coast. However part of the issues faced by the Ivory Coast (who produce around half of the world's cocoa) is that the trees are not taken care of properly so they don't produce high yields which is where the Rainforest Alliance comes in and tries to educate farmers to help them achieve higher yields. This situation has led to many chocolate aficionados to boycott this often child-slave-labour derived cocoa – or at least choose chocolates from other origins. This was not, interestingly, the reason for the controversy faced by Laderach.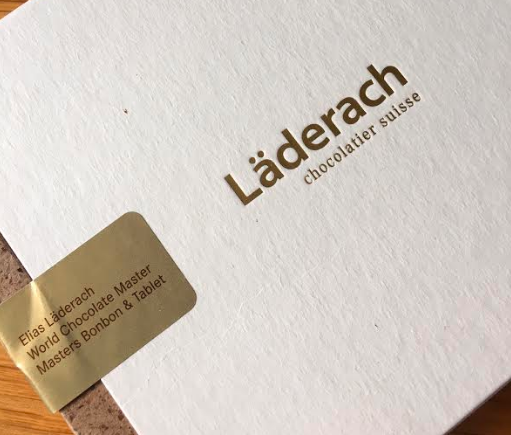 Laderach is a family-owned Swiss chocolatier, and the family now includes a World Chocolate Masters winner in Elias Laderach who won the Masters in 2018 (which was not easy). They have been producing chocolate for more than 50 years, and employ around 700 people in Switzerland and other countries around the world including the UK. Elias Laderach's World Chocolate Masters winning creations have been recreated for us to all try by the company – a truly wonderful treat for all of us who never get to taste the amazing World Chocolate Masters creations. The Laderach family is why this chocolatier has come under criticism, but the World Chocolate Masters winner is why they are being celebrated. The family may be the reason behind the airline SWISS dropping Laderach as a supplier to their business class offering, and also saw Laderach shops attacked. In addition to this, the chocolatier fired 27 employees at the start of the pandemic, including several who were over 60. Who knew chocolate could produce such controversy outside of continuing to reward companies who purchase cocoa knowingly from producers who purchase and use child slaves?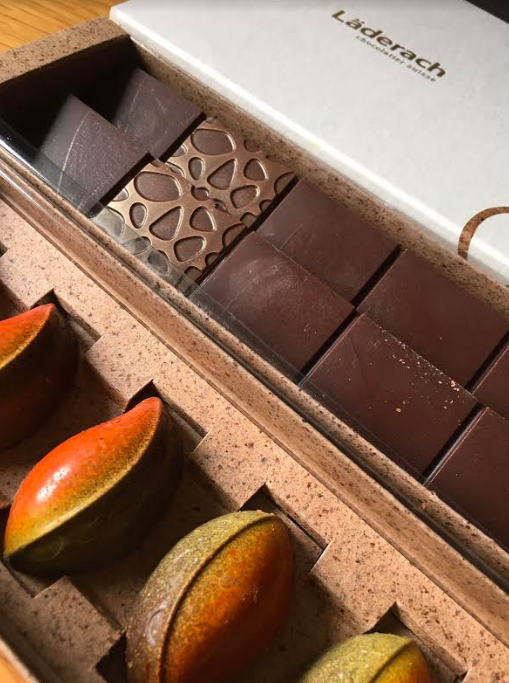 The founder of the business, Jurg Laderach, is an evangelical Christian and is also the chair of Christians for Today who are anti-gay and seem want to thrust women back around 1000 years, robbing them of rights. The current CEO Johannes Laderach also supports these retro Christian ideals but this does not seem to have translated into an exclusion of women or gays from senior positions (except maybe the C-suite). It will be interesting to see a woman achieve the C-suite in this company at some point to truly see them as a modern company and not one driven by the religious outlook of their founder and CEO. Given their extremely un-Christian firing of some staff who had worked for the company for over 20 years and were close to retirement during the pandemic, it does seem that their privately-held ethics and morals do not translate to their company.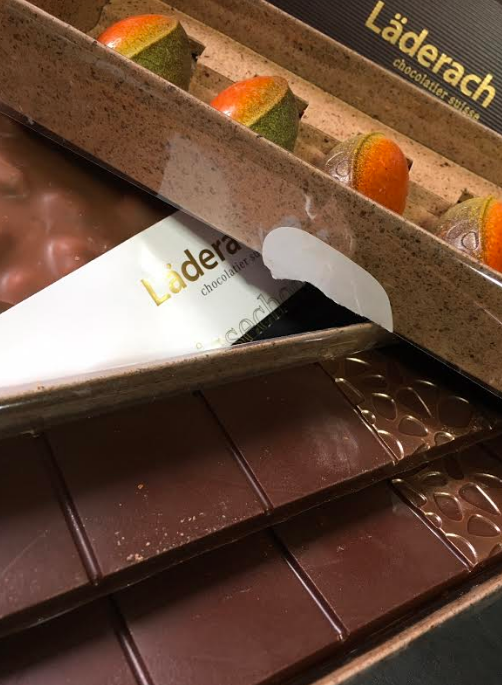 Elias Laderach rose to fame representing Switzerland at the World Chocolate Masters. Having already won bronze at the World Pastry Team Championship in 2008, Elias was no stranger to high stakes competition. It is no easy thing to compete in the World Chocolate Masters and Switzerland had never won, whereas Japan had taken the crown home twice. Elias whipped up an amazing array of delicious chocolates, beautiful chocolate sculptural creations, and a yumtastic dessert. Normally those not judging or involved don't get to taste chocolate creations, but Laderach have brought Elias' creation to everyone.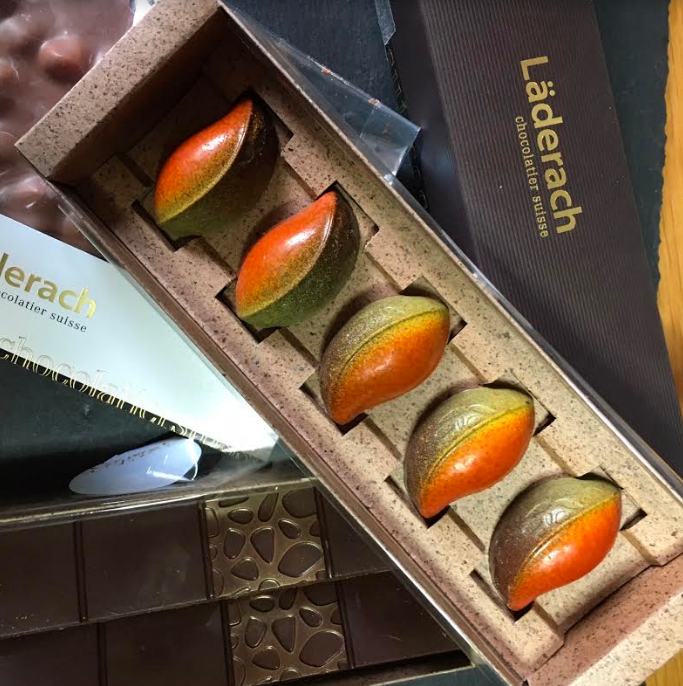 The creations painstakingly created by Elias to launch Switzerland to win the World Chocolate Masters absolutely should be experienced if your ethics and morals allow you to purchase chocolate from a company whose founder and CEO both have privately held beliefs which seem to puts the Middle Ages to shame and company ethics which put everything to shame. Supporting the company by purchasing their treats in London is an individual choice – balancing out supporting the company and the jobs they currently maintain, and their personal ethics. It is a shame that this company seems to have made so many mistakes – perhaps with a woman at the helm things may have gone differently….