July 15, 2015
It's a Complete Clusterphuck at America at Trump Toronto Over Lunch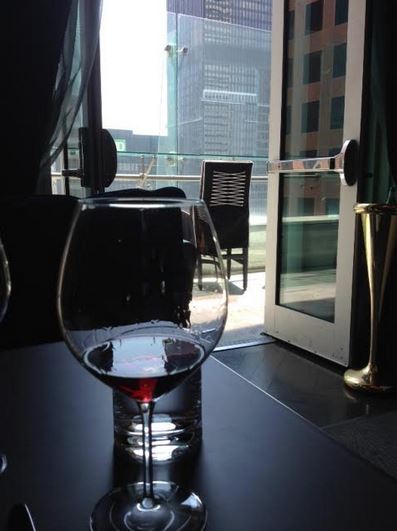 Lunch started out wonderfully, especially I wasn't expecting it. I had shown up to review desserts and I got a chance to experience an absolutely wonderful lunch at America unexpectedly.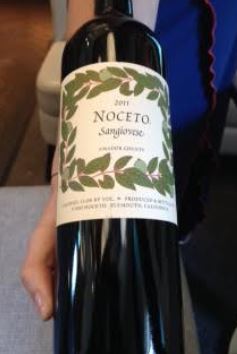 As I am just learning about wine, I took the opportunity to chat with the sommelier about the wine selection at America. Of course, as an Ontario girl I'm keen to drink Ontario wine when I am in Ontario but the sommelier convinced me to try some US wines – one from Oregon and a Californian. Normally I never would but in this case I am glad I tried them. I believe one was by-the-glass and the other by the bottle but both were well worth indulging in.
I feel like I'm cheating on my roots…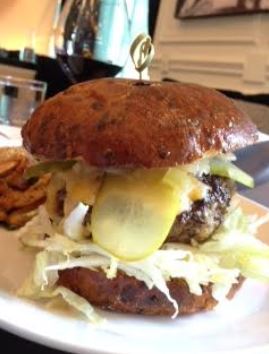 Then I got my burger which was chef's take on a Big Mac including wagyu beef, bespoke sauce and absolutely gorgeous bun. When it all came together with fried is was slightly salty for me but I could see how this would be absolutely perfect for so many people and it went perfectly with the wine. Seriously I don't think I could ever be a sommelier and keep all that data in my head (along with the chocolate data and SEO data and social media data… it's getting a bit crowded in my brain)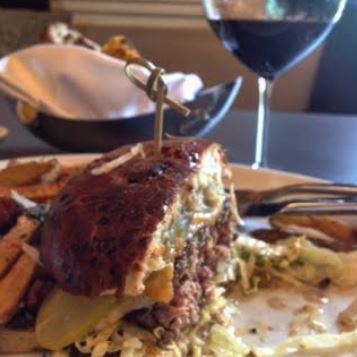 It was a gorgeous meal and absolutely fantastic wine but this was not why I was here – but the Clusterphuck was yet to come…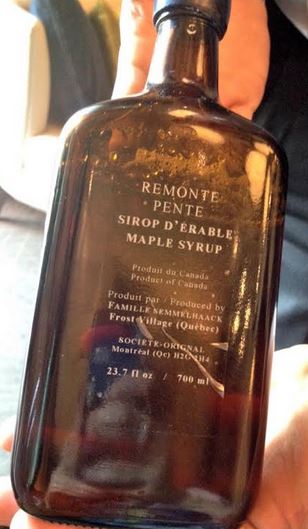 First I got to try some of the most amazing Maple Syrup I have ever tried. It was like Ninutik and was absolutely gorgeous. I love the new artisan movement in maple syrup to emphasise terroir!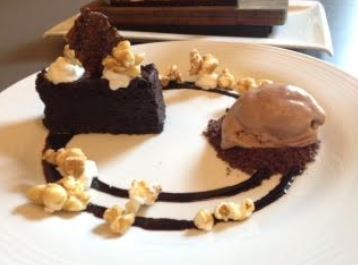 Then I got the Mississippi Mud Slide dessert which was a gorgeous combination of hot and cold, chocolate and caramel, cake and ice cream. It was heaven on a plate – absolute heaven. They made the caramel, they made the cocoa nibs tuille, and the warm gooey brownie was amazing. What a gorgeous plate.
Then it happened. The Clusterphuck.
A combination of Valrhona chocolate, marshmallows, and graham. Created in a large, solid bar of Valrhona chocolate studded with marshmallows and sprinkles with graham on a guillotine so you can cut whatever size piece you wish.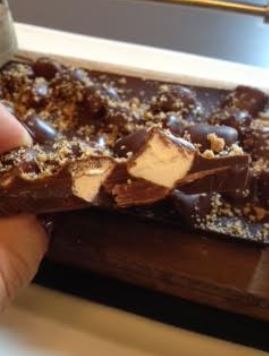 The Clusterphuck.
Wait – what did you think it was?
You can get a Clusterphuck of your very own at America which is in Trump Toronto.