July 8, 2013
Hotel Chocolat Tasting on the London Eye Reviewed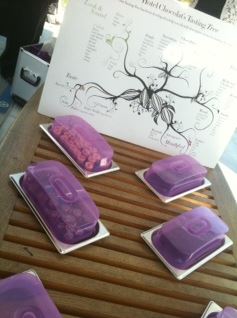 I work in London so rarely take time out to do touristy things. It took a friend from Toronto to come over for me to even consider it. She discovered that Hotel Chocolat were doing tasting sessions on the London Eye and managed to get us a pair of tickets to review the chocolate tasting experience. While it may seem that the comp tickets would colour my review I'm going to try and illustrate why I thought it was the best thing I've ever done and highly recommend it to EVERYONE and I'll be buying tickets for my mom & step-grandfather when they come over.
First of all, I've never been on the London Eye and as a tourist attraction, I probably would never have gone. The cheapest price I could find was £17.28 if you book online in advance and have to show up 30min before the time on your ticket. We met at the VIP desk and were escorted through to the fast track line which was awesome. The cheapest Fast Track ticket online is £26.25. Both of these options are for a single ride around the London Eye and we went around twice.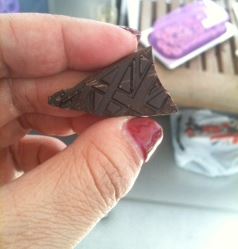 The tasting was of three different filled chocolates and five different bars if memory serves me. We learned how to pick out flavours, the differences in percentages, the different origins and we even got a tasting tree card to see continue being able to identify the different flavours in chocolate. I found the Vietnam chocolate really interesting. Probably going to buy more of that one (in fact I have)!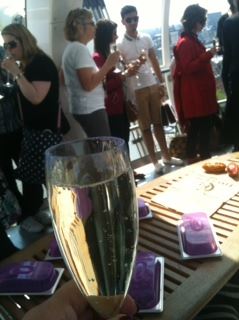 We also started and continued with prosecco and according to the website you get up to two glasses which was absolutely lovely. Finally we all got goodie bags of a box of chocolates worth £12. The people running it perfectly were absolutely brilliantly friendly and lovely. Lisa the leader of the tasting was wonderfully well informed, friendly and energetic. She made it an absolutely awesome experience.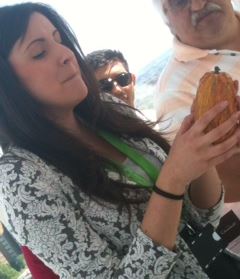 Now, putting aside the cost of buying eight different bars and filled chocolates, let's just try and cost up this experience: two times around on the London Eye would be £34.56 at the cheapest rate but you get a lovely card of the London 360 view identifying everything you can see which only comes with the more expensive tickets. The box of chocolates costs £12 putting this *without* the chocolate you taste and prosecco at £46.56 already, more than the £45 ticket price.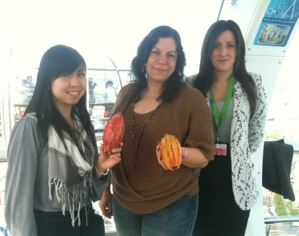 I absolutely loved this experience. I love the luxury of fast track entry, the prosecco, and the goodie bag. It was awesome to learn about the chocolate in a way anyone can understand and eat a ton of chocolate and all for a price that made it an ultra-special experience.  This is well worth the cost and I cannot recommend it highly enough!