September 15, 2015
FREE BEER! No really – Young's Pubs Turns 184 and Throws FIVE Parties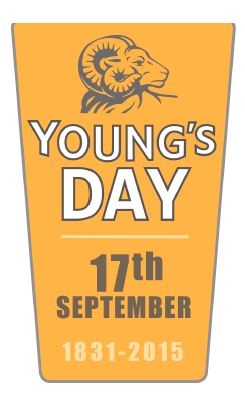 Yep – you read correctly but as with all things, there is a catch – you need to sign up for your FREE BEER at www.youngs.co.uk/youngsday but that's it then FREE BEER!!. For VIPs the FREE BEER includes free burgers too lots of other stuff. EXCITED??? I sure am and will be at The Ship and partying with my pint there so come say hello! OK – maybe you just want your free pint in peace and I'm cool with that but I'm super chatty so feel free to say hello 🙂
Those lovely boffins at the press office laid all the parties and celebrations out to make it super easy to get the skinny on then so… here goes:
With age comes wisdom and Young's knows a thing or two about running great pubs. In honour of their 184th year, join them for National Young's Day on Thursday 17th September with birthday bashes at five selected pubs across the capital.
Local brews on tap, delicious Burger Shack burgers, expansive beer gardens and a jam-­‐packed roster of fun entertainment are all on the cards at individual parties being held at The Windmill in Clapham, The Bull in Streatham, The Wood House in Dulwich, The Leather Bottle in Earlsfield and The Ship in Wandsworth. With each pub boasting a newly opened Burger Shack, guests can enjoy perfectly grilled patties in fluffy brioche buns with a side of curly fries, washed down with craft ales and sodas as well as beer tastings from Young's Beer Ambassadors. The literal icing on the cake for Young's Day will come from famed French pâtissier Eric Lanlard as guests help blow out the candles on an incredible birthday cake at The Ship.
The Ship, Wandsworth
With The Ship steering the celebrations, birthday-­‐wishers can raise a craft brew to Young's with Meantime Brewery tastings and grab a slice of Eric's incredible birthday cake!
The Bull, Streatham
The Inkspot Brewery boys will be supplying St. Reatham lager at The Bull whilst a photobooth filled with props for snapping birthday party poses will also be in situ.
The Windmill, Clapham
Going barmy over burgers, The Windmill will have a giant piñata, a burger birthday cake and some of the best patties in south London fresh off the Burger Shack grill whilst live music plays courtesy of The Tiki Band and a visual spectacle from Fire Poi will entertain as the sun sets.
The Leather Bottle, Earlsfield
Fun for the entire family in Earlsfield with face painting, glitter tattoos, a small craft fair filled with local goods, as well as a spectacular fire show in the evening followed by an acoustic performance from the Duo Band.
Party mode will be engaged all day long with a Yummy Mummies coffee morning, an arts 'n' crafts afternoon for kids – promising extra special prizes for creative little ones who make Young's a birthday card – followed by a sophisticated evening for the adults with soft jazz from The West House Band to soundtrack celebrations as the drinks flow well into the night.
Be sure to check out the pub's website directly to find out more, whilst a limited number of VIP tickets will also be given away for each party, offering entry into exclusive areas, complimentary burgers and drinks, goody bags and a few surprises. Simply, follow each of the pubs on twitter and keep a close eye on their tweets to win!
Founded in 1831 by Charles Young and Anthony Bainbridge on purchase of the Ram Brewery in Wandsworth, Young's Pubs are looking fantastic for their age. So celebrate 184 years of Young's this Young's Day; pick a pub – whether it's your local, or at one of the blow-­‐outs – stop by and prepare to party!
The Ship -­‐ 41 Jews Row, London SW18 1TB @shipwandsworth www.theship.co.uk
The Windmill -­‐ Clapham Common, South Side Clapham, London SW4 9DE @WindmillClapham www.windmillclapham.co.uk
The Bull – 498 Streatham High Road, Streatham, London SW16 3QB @BullStreatham www.thebullstreatham.co.uk
The Leather Bottle -­‐ 538 Garratt Ln, London SW17 0NY @leather_bottle www.leatherbottlepub.co.uk
The Wood House -­‐ 39 Sydenham Hill, London SE26 6RS @TheWoodHousePub www.thewoodhousedulwich.co.uk