September 17, 2015
#SurpriseJoy From Cadbury Brings 20,000 SECRET Prizes to Cadbury Bars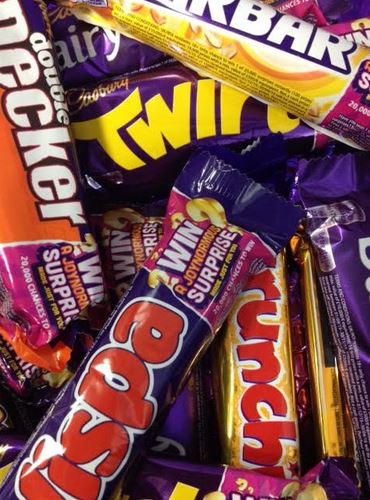 Cadbury reveals the first ever chance to win a personalised prize but what it actually is will also be a surprise! Cadbury is transforming an ordinary day (I wish I had those) into something truly extraordinary with the chance to win the ultimate 'sur-Prize,' where you'll have absolutely no idea what you're going to receive until it sweeps you off your feet. So if you love football, you're crazy about cats and you can't stop taking selfies, Cadbury will combine the three and deliver a 100% bespoke surprise. Though the idea of what that might be is slightly frightening 😉
There are 20,000 'Joynormous' surprises up for grabs, including some worth up to a grand sum of £10,000! I can confirm I haven't work it yet but I do have a lot of bars to munch through! Whether you are a sports fanatic, a travel enthusiast or you love music, the possibilities are endless.
Launching last month, the brand new on-pack promotion is the first of its kind where the excitement of the surprise is part of the prize itself. Lucky winners will be contacted by a 'Joy Agent' (I need one of those in my life) and asked to complete a few fun questions (what do you like: chocolate, brownies (the chocolate kind). What's your fav colour: purple…) and if you're one of the special £10,000 prize winners you can nominate that oh-so-special friend to be part of your prize creation (who do I trust to not screw it up 😉 ).
Products included in the promotion are: Cadbury Crunchie (40g), Cadbury Wispa (39g), Cadbury Starbar (49g), Cadbury Dairy Milk (45g). Cadbury Wispa Duo (51g), Cadbury Wispa Gold (52g), Cadbury Boost (48.5g), and my favourite: Cadbury Twirl (43g).
Nuria Antoja, Marketing Manager at Mondelez International says, "We're dedicated to bringing joy to people across the UK however we're all unique, and we wanted to celebrate this by doing something extra special for every winner in this promotion. That's what makes this 'Joynormous' giveaway so exciting. What better way to unleash joy than a totally personalised surprise to make an ordinary day, absolutely extraordinary!"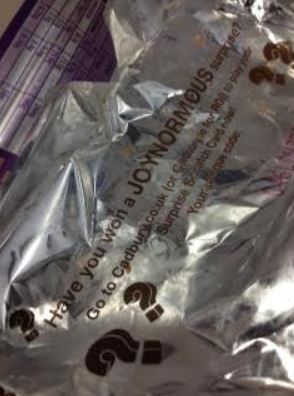 For a chance to win, all you need to do is pick up one of the delicious Cadbury promotional bars which will reveal a unique code to enter on www.cadbury.co.uk and find out if you've won a Joynormous surprise, especially for you.
For more information head to www.cadbury.co.uk or www.facebook.com/cadburyuk for details.
Share your chocolate with the world – use the hashtag #surprisejoy